November 19, Month of Karthika, Thursday
Aries: Don't spend unnecessarily
You will realise that by cutting down on unnecessary spending, you can save money. Spouse's health can be a cause for concern. If you hurt someone in the past, then say sorry. Everything appears to be in your favour in terms of work.
Ritual: For good health, do Sivaaradhana.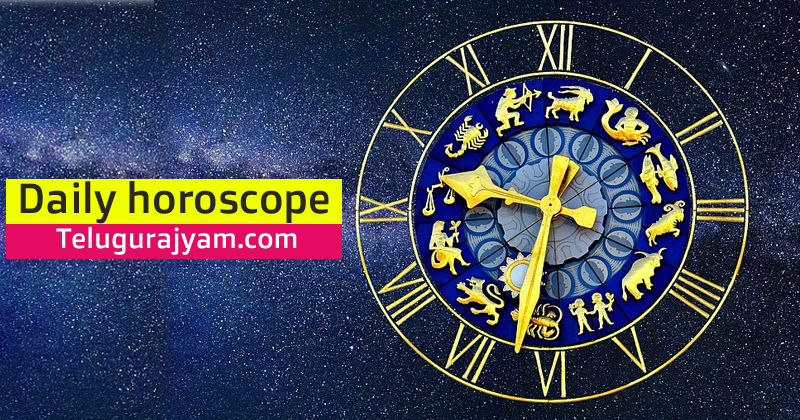 Taurus: You will save money today
You will decide to save money today and begin the process. Somebody, more powerful than you will try to harm you. Don't try to counter them. Your talent at workplace will come handy and work in your favour. You will be happy with your spouse.
Ritual: For happy life, do Sivaaradhana with maredu leaves.
Gemini: Save today
Take advice from elders if you feel you don't have enough money. Your energy levels will be high. Work on your relationships. You will spend a good day with others. Your marital life will be disturbed due to your family members. But you will resolve all issues amicably.
Ritual: Srisivakavacham will give good results.
Cancer: You will be frustrated today
Those living with you will be frustrated with your strange and mundane behaviour. You will realise this today. If you are staying away from family, then spend your free time talking to them. You could also feel tensed. Your spouse will be happy.
Ritual: Donate food and clothes to the poor.
Leo: Take the advice of elders
You will feel happy today. Take advice from family elders regarding savings. Don't travel. Someone will over-react in financial matters. Opponents at work will pay for their mistakes. You will notice that your spouse is taking special care of you.
Ritual: For happy marital life, do Sivaaradhana.
Virgo: Control your expenses
It's a beneficial day, but control your finances. Buy things that are absolutely necessary. You will get a chance to show off your skills. Expect good news from a distant place. Have a hearty conversation with your spouse.
Ritual: To increase your income, pray to Lord Shiva with white flowers or jasmine flowers.
Libra: Take care of your health
One of your colleagues is likely to steal something valuable from you. Be careful of your possessions. Take care of your health. Those with BP must be extra careful. Stage and performing artists will get many opportunities. In terms of marital life, it is going to be a wonderful day.
Ritual: For better financial prospects, do Srilakshmi and Chandra aaradhana.
Scorpio: Stay away from altercations
There are chances of you fighting with those who are close to your heart. Children will give you reasons to feel proud. You will try to keep your body strong and energetic, but by the end of the day, you will give up. Marital life will be good.
Ritual: To enjoy good health, do Sivapanchakshari mantra parayanam.
Sagittarius: You will be jolly and happy
Elders' advice will help you in work and business. Your spirit will keep those around you happy. Talking to important people will give you new ideas. Some students are likely to waste time. Make it a point to surprise your spouse. Otherwise she might feel neglected.
Ritual: For good health, do Sivakavacha parayanam or listen to it.
Capricorn: Expect things to happen in your favour
Social events will help you develop connections with prominent and important people. Take blessings of elders before leaving home. If you don't respect facts, then you will have to part ways with some relations. As the day progresses, you will get good results. Your spouse might refuse to satisfy your requests.
Ritual: By offering blue flowers to Lord Siva and navagrahas, your family life will improve.
Aquarius: Be careful of your belongings
It will be an eventful day. Expect financial gains. But there are chances of you spending the same for charity. If you are not careful with your belongings, there is a chance of them getting stolen. There will be differences between you and your spouse and this will be cause of tension.
Ritual: Do pradakshinas in any guru-related temple.
Pisces: It will be a healthy day
Your health will be good. Lack of finances could lead to differences within family. Consult with family before taking any decisions. Expect support and praise from colleagues and higher-ups. Look out for a surprise from your spouse.
Ritual: To better your finances, do go(cow) seva.
Sivasri