November 20, Month of Karthika, Friday
Aries: It's a day of happiness
Stick to budget to keep financial problems at bay. You might have to address some household issues. Some conversations have to be held finally. It will be a happy day. You might have to face a difficult situation with regards to your spouse.
Ritual: For better financial benefits, do parayanam of Srilakshmi sooktam.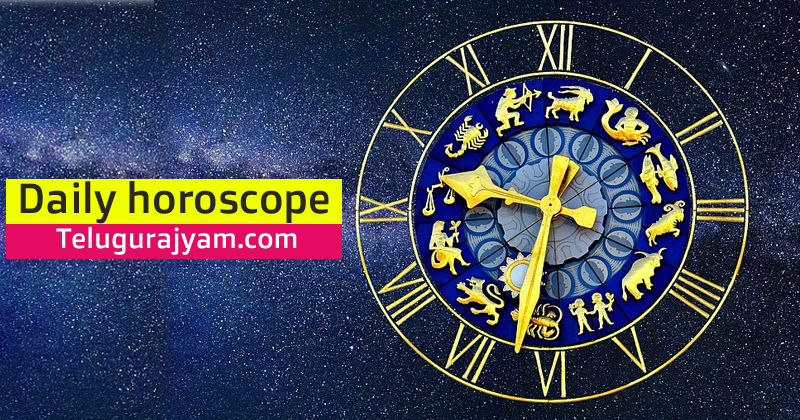 Taurus: Be prepared for expenses
Savings from the past will come handy. But there will be expenses too. It's a good day to spend with family and friends. It's a good day for business people. Work with your partners to finish pending works. You are likely to fight with your spouse over an old issue. In the end, things will settle down.
Ritual: For good and prosperous life, do Sridurga Devi aaradhana.
Gemini: You will save money today
Due to health issues, you will be unable to attend to certain matters. While financial dealings will happen as usual, you will end up saving by the end of the day. Children will make you proud. It's a day to refresh yourself by remembering old memories. You will get many opportunities at work and you will be given a key role at office. In marriage, you will experience one of the most happening days of your life.
Ritual: For good health, do Srilalithatripura Sundari aaradhana.
Cancer: Expect gifts from relatives
You will get ample time to do your work, improve your health and enjoy. Use things that you have and then buy new possessions. Expect gifts from friends, relatives. Female colleagues will be helpful at work. This will also improve relations at work. You are likely to spend a lot of money along with your spouse.
Ritual: To make money consistently, do Durgashtami pujas.
Leo: You will save money today
Your intention to save money will fructify. Your cheerful persona will keep everyone around you in good spirits. You are likely to waste time. Difference of opinion will cause tension between you and your spouse.
Ritual: For better health prospects, do Srisookta parayanam.
Virgo: Put up your best show
If you have been trying for loans for a long time, then money will come through. Do not share your inner secrets. Be at your best. Business opportunities will be beneficial. You might want to take your spouse out, but due to their ill-health, it won't be possible. Be prepared to listen to what they don't like in you.
Ritual: Feed the cows with grains and jaggery for good health.
Libra: There will be work pressure
Though your financial position will be better, money might still create problems in implementing your projects. Work pressure will not give you time to meet up with friends. Prosperity will be possible at this time. Family affairs will keep you busy, but you will find time for yourself. Your spouse will surprise you.
Ritual: Do Kalikadevi aaradhana for good health.
Scorpio: Stay away from disagreements
Due to your strong intention, you will deal with a critical matter successfully. You will be praised for it. Take time to think before making any decision. One of your siblings might ask for financial support. After supporting them, you might feel financial pressure. You will get into a disagreement with some unknown person and this will spoil your mood. You will spend a good time with your spouse.
Ritual: For good financial position, do Dakshinamurthy aaradhana.
Sagittarius: It's a good day for celebrations
If you earn money, make sure it does not slip out of your hands. Spend time with family, friends and relatives. It's a good day for celebrations. Others will demand your time. Helping those in needy will bring praise and respect. Your spouse will praise all the good traits in you.
Ritual: For speedy progress in business, do Srilakshmi devi aaradhana.
Capricorn: Take care of your health
It's likely that some long-term health problems might concern you. Children will try to take advantage of you. Don't doubt the trust and love of your near and dear. Your ability to take decisions and skills will get you praise. You will have to spend your evening in completing some pending work. Like never before, you will find happiness in your married life.
Ritual: To enjoy family happiness, donate 1.25 kilos of barley in goshalas.
Aquarius: Save money in a safe place
Save your excess money in a safe place so that it can come handy in future. Family pressures might bog you down. It's a good day to receive gifts from family, friends. You will set high standards for yourself. Beware: be careful of your possessions. You will relive some of your old times with your spouse.
Ritual: For family happiness, do Sridugakavacha parayanam.
Pisces: Be careful in matters concerned to money
Work at home will tire you. It's going to be a fantastic day in your life. You are likely to have arguments with your spouse over financial issues. But you will iron out matters with your peaceful nature. You will be down as you cannot find time to spend with your family and friends.
Ritual: For progress at work, do Lakshmi ashtortra parayanam.
Sivasri