November 17, Month of Karthika, Tuesday
Aries: Expects gains in business
Take care of your mental health. That is good for spiritual path. You will get very good profits in business. This will take your business to the next level. Keep away from conversations that could hurt your near and dear ones. Pending projects will finally work in your favour. You will try to finish pending works. You will spend a good day with your spouse.
Ritual: For a happy family life, do aaradhana to Mars.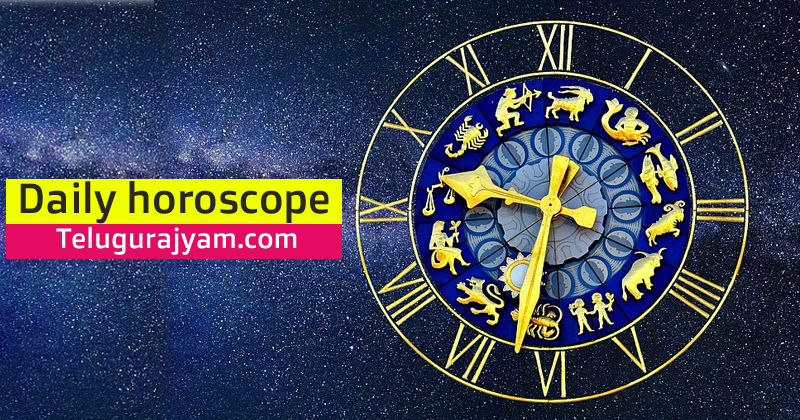 Taurus: You are likely to get gifts
Losses due to past investments are likely. Don't share your intimate issues with casual friends. Expect gifts from people you are fond of. It's also a good day at work. You might hurt your dear ones without realising and sorting it out will take up your time. Your spouse will hit a rewind button to remind of lovely days.
Ritual: For good financial gains, do Sri Lakshmi Ganapathi aaradhana.
Gemini: Be surprised at workplace
Due to pressure at home and work place, you will end up being agitated. For success, think differently. Take advice of elders and begin to save. Don't visit sick relatives. Always think positive, it will work in your favour. Expect a big surprise at workplace. If you have to travel, make sure to take important documents along with you. Your spouse will take you back to good old times.
Ritual: Always do Surya aaradhana for good health.
Cancer: Be careful with your possessions
You are likely to me emotionally disturbed due to old decisions. Though you will leave house in a good mood, after losing an important possession, you will end up feeling low. However, your family will come to your aid. Put in your energies at workplace. It will take you places. Your spouse will concentrate on you.
Ritual: For good health, listen to Srilakshminarasimha karavalambam in the evenings.
Leo: You will get results of your past hard work
Though you have loads of energy, work stress will bog you down. Your wishes will be fulfilled. All blessings will work in your favour. Success will be within reach as you will complete things on time. Your spouse will neglect you.
Ritual: Burn a diya in front of the Tulasi tree in the evenings. This will sort out your family life.
Virgo: Give importance to family over money
Spend time on religious and spiritual matters. If your family members fall ill, you are bound to face financial issues. This is a time to give more prominence to your family, instead of money. It's a good day for students to complete their tasks. Your spouse's health will cause concern, but on the whole you will manage the day.
Ritual: To bring back happiness within the family, chant Hanuman chalisa or listen to it.
Libra: Home front will be peaceful
Your anger will affect you. If you have business dealings with close ones, then be careful. Since your spouse will understand you, it will give you peace at home. Your higher-ups will be impressed with you. A friend could be moody. Marital life will be smooth.
Ritual: For smooth life, pray to Mangala Parvati along with your favourite deity.
Scorpio: Friends will help you out
Friends will be supportive. Don't make any investments. Spare enough time for your family life. Hard work will give good results in business. Spend your energies at work. Your spouse could doubt you. But later, they will understand you and gift you with a good smile.
Ritual: Srisivakavacham parayanam or listening to it, will sort out family issues.
Sagittarius: Don't share your secrets with anyone
Don't share your secrets at any cost. Don't make hasty decisions. Most importantly, take care in business matters. Be social, but don't share secrets without knowing the intentions of others. You will spend one of the best evenings with your spouse.
Ritual: Help needy for good prospects in business.
Capricorn: It's going to be a wonderful day
You know what you want, so stay focused. Take quick decisions. Whatever be the results, be ready to accept them. Though money is important to you, act smoothly and make sure you don't spoil relations. Your spouse will keep you happy all day long. You will get enough time for yourself. Your spouse will have something special planned for you.
Ritual: For very good health, feed wheat and jaggery to cows.
Aquarius: Be prepared for some stress today
Don't give loans to anyone. If you have to, take a written agreement. Since you will be tired at work, you will neglect the requirements of your family members. You are likely to go on unexpected trips. Stay away from gossip at work. Friends will be in odd moods. It will be a memorable day in your marital life.
Ritual: For a healthy life, chant Sivastothram in the evenings.
Pisces: Expect praise
Handling a loopy situation will bring praise. Don't waste time taking a hasty decision. You will realise the importance of getting good returns from making investments from time to time. If you give others a chance to control you, then expect unhappy treatment from your spouse.
Ritual: For a happy life, do Sriramaraksha parayanam.
Sivasri