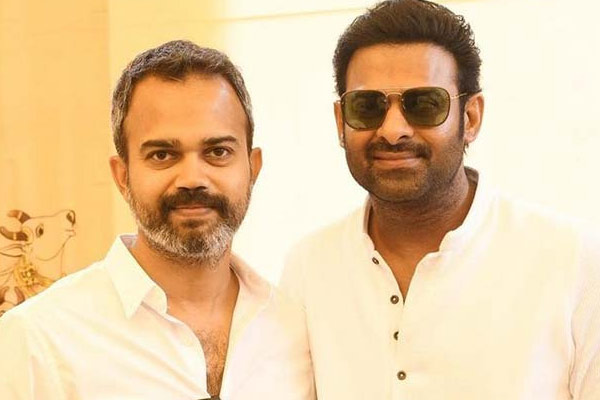 Young Rebel Star Prabhas enjoys sensational stardom across the country. At present directing Prabhas, one time itself is a golden opportunity. Under these circumstances, young director Prashant Neel got the offer to direct Prabhas twice.
It is known that Prashant Neel is directing Prabhas in Salaar. Already Prabhas' look in this high-octane action entertainer is going viral. Now reports are coming that Prashant Neel is getting ready for a never-seen sensation with Prabhas on the Indian silver screen after Salaar.
Buzz is Prashant Neel readied a powerful and sensational story based on mythology and it is never touched before on the Indian silver screen. This is thrilling all the fans of Prabhas. the thought of seeing Prabhas in a never seen before role and never touched up on subject is driving everyone crazy. Currently, Prabhas is busy with projects like Radhe Shyam, Adi Purush and Project K.