Registration of non-agricultural properties in Telangana will resume from December 14 as Chief Secretary Somesh Kumar on Friday formally launched slot booking.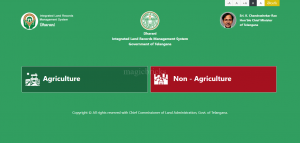 The development came a day after High Court permitted the commencement of registrations with 100 percent advance slot booking.
Initially, only 24 slots can be booked per day at each sub-registrar office. Slot bookings can be made by the citizens online after full payment of requisite fees and duties as determined by the software.
Persons with valid slots should visit their respective sub-registrar offices on the date and time allotted to them. Officials said no transactions/ registrations would be possible without advance slot booking.
The Chief Secretary said the online registration system will be a model for the entire country. He pointed out that under the new system, the process has become transparent and officials no longer have discretionary powers.
After registration of properties, mutation or change of ownership will be immediately done online. Citizens will not have to run around offices. After registration, they will get an e-pass book and in 7 to 10 days, a regular passbook in orange color will be issued.
While earlier, only 10 percent of the registrations used to happen through advance slot bookings, under the new system, all registrations will be done through slot bookings.
The Chief Secretary said alternate arrangements will be made for those who don't want to share their Aadhaar numbers. Stating that 96 percent of the services relating to registrations have resumed, he said the remaining services would also be available soon.
Somesh Kumar said that all precautions were being taken to ensure the protection of data. He said a war room with 100 officials and experts was working at the state secretariat to attend to any problems relating to registrations.
He also announced that a call center will also work round the clock to respond to public queries about registrations. People can contact the call center on the number 1800-599-4788.
For slot bookings, applications have to give their Property Tax Identification Number (PTIN). Those who don't have PTIN can get the same from local bodies in two days.
The resumption of registration of non-agricultural properties in the state was delayed as some citizens had challenged in the court the government's orders that Aadhaar and caste details of the property owners must be uploaded on Dharani portal.
The court had directed the government not to insist on Aadhaar number and other details for Dharani portal and to resume registration with the old procedure.
The registration of both agricultural and non-agricultural land was stopped in the first week of September to facilitate the transition to the online process following the enactment of the New Revenue Act.
The registration of agricultural lands had commenced on October 29 when Chief Minister K. Chandrasekhar Rao launched the Dharani portal.
However, the registration of non-agricultural properties was delayed due to some technical issues and later petitions filed in the High Court.
According to Somesh Kumar, the Dharani portal has received 1.24 crore hits so far. As many as 74,000 slots were booked and 55,216 transactions relating to agricultural lands were completed.