India has had about 9.4 million reported cases of Corona till date. Just as one was hoping that the Corona crisis was subsiding, a second wave of Corona hit the north and north-west India. The cases have been increasing steadily and this has become a cause of concern both for government and people of India in general.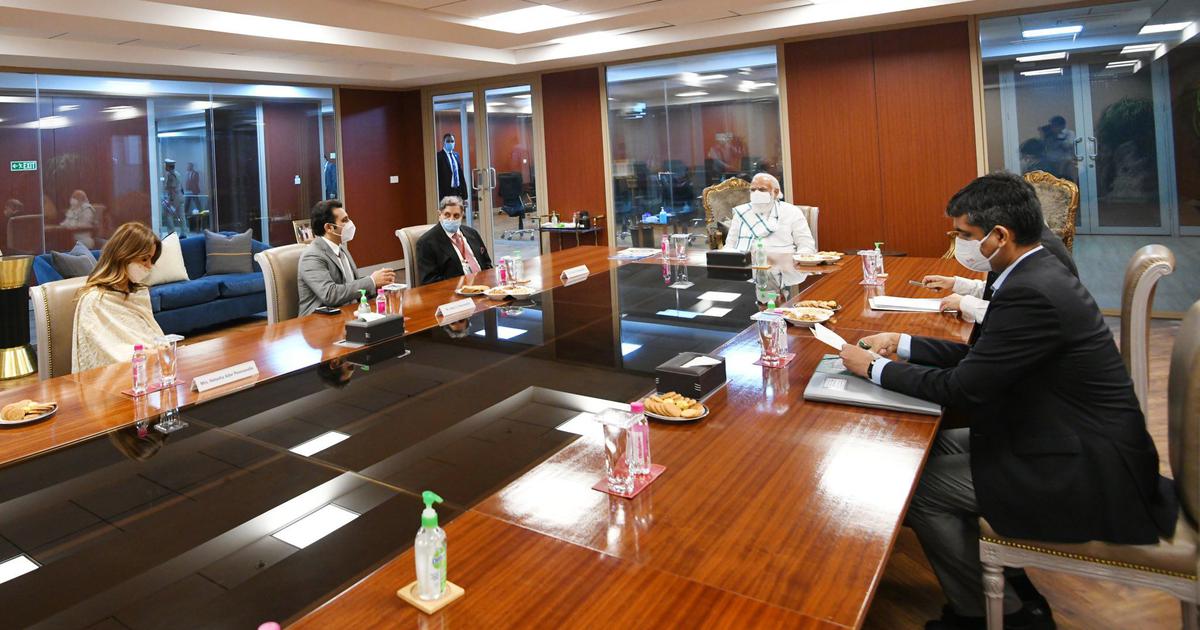 World-wide efforts are on to bring out a price-friendly and safe vaccine for Corona. Pharma giants like AstraZeneca, Oxford have been conducting trails and maintain that they are on the brink of bringing out a vaccine anytime in future. Yet, there are rising concerns about people across the world as there is no cure till date and large parts of Europe has already announced second round of lockdowns.
In India too institutes like Serum Institute of India in Pune, Bharat Biotech in Hyderabad and Zydus Biotech Park in Ahmedabad, have been conducting research and have been consistently updating the status. With fear of a second wave, Indian government and Prime Minister Narendra Modi have stepped up measures to control and contain the spread of the pandemic.
In a whirl-wind tour of three facilities, Prime Minister Modi accessed the progress and met up with researchers and top brass to get an overview of the situation. In three consecutive tweets, PM Modi said, "visited the Zydus Biotech Park in Ahmedabad to know more about the indigenous DNA based vaccine being developed by Zydus Cadila. I compliment the team behind this effort for their work. Government of India is actively working with them to support them in their journey."
As for his stop Bharat Biotech, PM had this to say, "At the Bharat Biotech facility in Hyderabad, was briefed about their indigenous COVID-19 vaccine. Congratulated the scientists for their progress in the trials so far. Their team is closely working with ICMR to facilitate speedy progress."
His last stop was Serum Institute of India and PM tweeted, "Had a good interaction with the team at Serum Institute of India. They shared details about their progress so far on how they plan to further ramp up vaccine manufacturing. Also took a look at their manufacturing facility."
According to a press release by PMO, Prime Minister Modi expressed the wish that India's strides in science should not only help Indians, but also work for global good. He added that India should work with other nations, especially neighbouring nations to bring out a cost-effective and sure-shot vaccine for the pandemic.