August 24 Today Horoscope:Monday:

Sravanamasam: Sashti
Aries Today Horoscope:

Unexpected invitation today!

Only wise investments will pay off. So figure out exactly why you should invest your hard-earned money. Parents and friends will do their best to keep you happy. For some, business and education are favorable. You will receive an important invitation from unexpected people from unexpected place. Some of your marital life may be a secret from your relatives and family to your neighbors.

Remedies:Worship of Sri Vinayaka gives good result.
Taurus Today Horoscope:

May be in financial trouble today!

Today one of your siblings borrows money from you. You will fulfill their wish. But it can also hurt your finances. Children spend most of their time in sports and other outdoor activities. Your partners will be supportive of your ideas and plans. For a better life, try to improve your health, your overall personality.Starting today will make you feel tired. You will get better results as the day goes on. At the end of the day, you make time for yourself. You use this time to meet people very close to you.

Remedies:Recite the Srisivakavacham.
Gemini Today Horoscope:

Today the financial situation is good!

The financial situation improves in the second half of the day. Stay away from those who can influence you with bad habits. If you think you can deliver for sure, promise something to anyone. Today you don't care what others buy about you, you don't like to meet others, you like to be alone. Today is going to be a very special day for you and your spouse.

Remedies:Do 18 pradikshinas to the Navagrahas. Those who cannot, read Navagrahastotra 3 times.
Cancer Today Horoscope:

Suitable in office today!

Meditation, yoga are spiritual, physically beneficial. Those who run a business with close ones or relatives should be careful today, otherwise you will not suffer financial losses. Guests flock to your home to spend a pleasant wonderful evening.
Today seems like a wonderful day for you in the office. Make appropriate changes to improve your appearance to attract more powerful clients. Today your spouse will buy you one of the most special.

Remedies:Give books or pens to students. This leads to positive results.
Leo Today Horoscope:

Financial benefits today!

Will be happy today. For those who run small businesses the advice of their close ones will bring you financial benefits. Others interference causes friction, and abrasion of others. If you 've been waiting a long time to talk to someone in the office, that good day is going to be today. You are designed to keep the body energized and firm.But like the rest of the day you fail to implement them. Today you will be troubled by your spouse.

Remedies:Put Chandi Deepam on Goddess Durga during Rahu Kalam.
Virgo Today Horoscope:

Health flourishes today!

If you share happy things with others, your health will flourish. But be careful, if ignored it will create problems later. You get financial benefits today, but you use them for charity. It makes you mentally happy.Your mind is upset by some of the things that have happened recently. Meditation and yoga can be beneficial both spiritually and physically. You set aside time for yourself today, but some emergency office work can cause your plans to fail. Everything in your married life today can be out of control.

Remedies:Do Suryanamaskaras and pray after taking bath.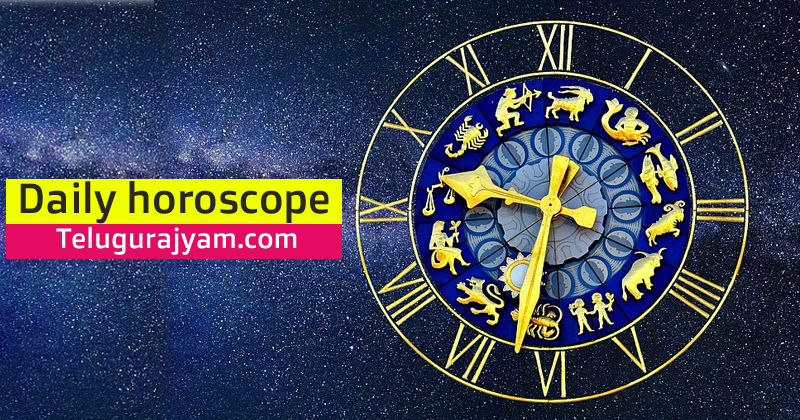 Libra Today Horoscope :

Achieve  success today!

Opportunity to enjoy playing a sport that works for your physical fitness. Leave those who have come for business loan, unseen. Fighting against the facts will force you to give up your relatives. Success is yours if you make important decisions step by step. Today you have a lot of free time in your hands, you use it to meditate.This will give you peace of mind. Something old problem in the flow of your two words that is going well can squeeze everything at once. That could eventually lead to an argument.

Remedies:Donate sesame seeds during Rahu Kaalam.
Scorpio Today Horoscope:

Beware of personal issues today!

Overall good health, but travel can increase stress for you. You will face some financial losses early today. It can ruin your whole day. When it comes to financial matters, someone you know will overreact .This create an uncomfortable, awkward situation at home. Secret affairs can ruin your reputation. This is not a good day to invite your superiors and seniors to your place.

Remedies: Worship God with sesame oil at home.
Sagittarius Today Horoscope:

Elders help financially today!

Use sesame oil for chronic illness. It is a remedy for all problems. You will get money from maternal side. Gour aunt or grand father will help you financially. Your fun nature makes you a good name at social gatherings. Stay with those who are well settled in life and who can tell you the good and the bad about your future tendencies. Today your family members bring many problems before you.Today your spouse may bother you by giving more priority to his own family members compared to your family members.

Remedies:Offer betel nuts to mother and gooseberries to married women.
Capricorn Today Horoscope:

Face many tests today!

Today your money is spent on many things. You just have to be more discriminating with the help you render toward other people.This will allow you to face all sorts of tests and problems. Unlimited energy, endless excitement, positive results for you will bring some relief to the tension of the home.Find out who they are in love with before you move on. There are indications that responsibilities will increase professionally. People of this Rashi understand you a little bit about you. If you lose something, make time for yourself and enhance your personality.

Remedies:Offer green grass in Goshala. Health and prosperity come.
Aquarius Today Horoscope:

Spend on luxuries today!

Expectant women, when walking, should take care. Control your expenses. Avoid spending too much on luxuries today. Donot handover important files to your supervisor before making sure that everything is done. You spend your free time with any spiritual contemplation. Avoid unnecessary problems and conflicts. Your married life is going on without much fun in the meantime. Talk to your spouse and plan something a little different.

Remedies: Offer chapatis for red dogs. Positive results will come.
Pisces Today Horoscope:

There will be health issues today!

Use your energy for self-improvement projects that will make you better. You go out of the house with a positive attitude. But losing your most important thing changes your whole mood.Even though you plan travel well in advance, it will be postponed due to health issues of someone in your family. Promotion or financial benefits are available to appropriate employees. Laziness to your spouse taluk can disturb most of your tasks today.

Remedies:Get Sivabhishekam performed, if not recite Sivakavacham.