The son of actor Shilpa Shetty was impressed with the work of his industry colleague Sonu Sood and he was inspired by the actor helping immigrants and those in need during the epidemic.
Vian's project is about lockdowns across the country and how Sonu ensures that thousands of immigrants reach their native villages.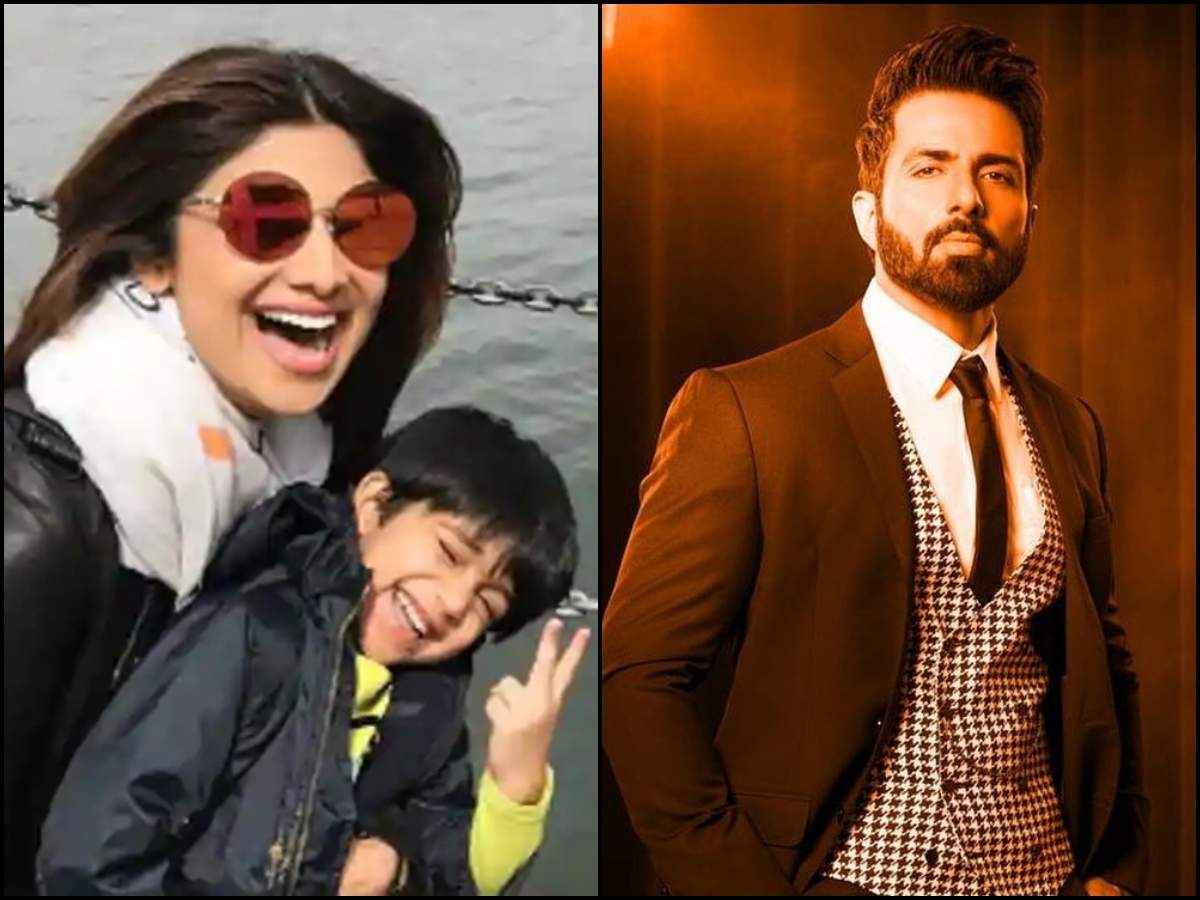 It shows animated versions of two immigrants discussing Sonu as a slow version of the Vande Mataram plays in the background. Shilpa shared the video and wrote, "Vian's school project, dedicated to the real hero Sonu Sood, Children notice all the things that happen around them. Looking at Vian's work on his recent school project … The theme of his project is to talk about 'people who have made a difference'. With all that has happened in the last few months, he has been observing and admiring all the work that my dear friend Sonu Sood has unselfishly put in place for the needy. At times when everyone stayed home in fear, he decided to be brave and put the suffering of others before his feelings.
So, Vian worked on this lovely animated video that was conceptualized, written, dubbed, and edited for this hero. I'm so excited to share this with all of you – a 'proud mommy' moment (remember he was only 8) this is for you, Sonu.
Later Sonu Sood responds to this post," A big big hug with humility. Love you load buddy. You are a superstar. "