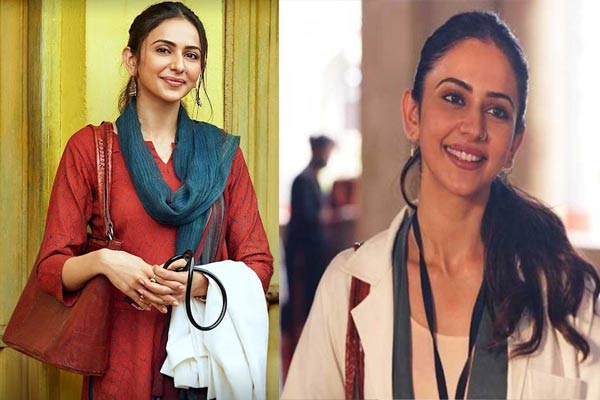 Rakul Preet Singh is not only known for her hot looks and reverberating performances. She attained stardom romancing top stars of Tollywood and is currently busy making waves in Bollywood.
She is currently starring in Ayushmann Khurrana's film Doctor G under the direction of Anubhuti Kashyap. Rakul Preet Singh is playing the role of Doctor Fatima in the film and the inside talk is to get to known the nuances of the medical terminology, she enrolled herself in medical classes.
Rakul said "Shooting for 'Doctor G' has turned out to be an interesting experience. Since I play a doctor, the mannerisms and actions needed to be precise. It was mandatory to learn important things related to the medical world to make it look real on-screen."
Director revealed "We did multiple look tests to get her to look right. The idea was for her to look as close to real as possible and bring out the endearing quality of her character. By just wearing the doctor's coat, you suddenly get a sense of responsibility even though I was only playing a character," she said.
Rakul continued "While treating patients for scenes, one truly understands how much responsibility doctors have on their shoulders and how difficult their life is."