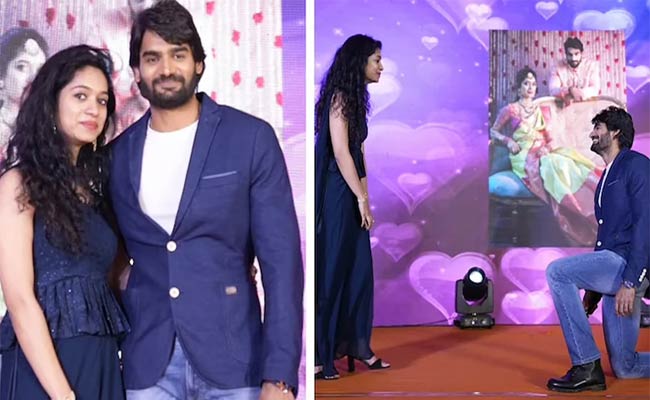 Young actor Karthikeya who shot to fame with RX100 is getting ready to entertain movie lovers with his upcoming film Raja Vikramarka. The film is releasing on November 12 and during the film's promotions, he proposed it to his girlfriend Lolita.
Speaking about it, Karthikeya said "I thought there's no better stage to express my feelings for her than the pre-release event of my film," adding further Karthikeya said "Love always had a positive impact on my life and helped nurture me into a better individual. When I proposed to her 10 years ago, she took around two years to accept,"
He said "Difficulties and ordeals made us stronger and more supportive of each other. That's the best part of my love life,"Karthikeya is all set to enter into wedlock with Lolita on November 26.