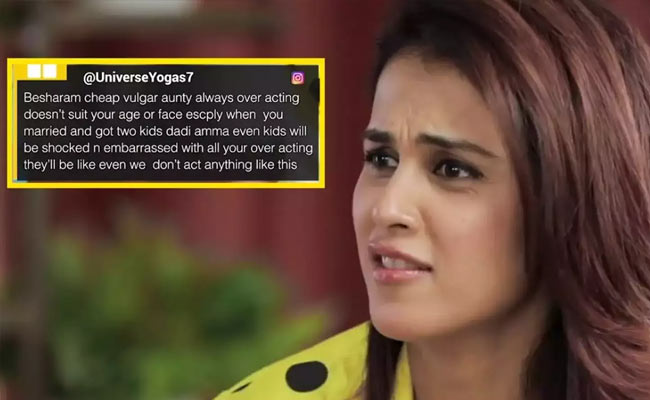 Genelia D Souza attained stardom in Tollywood with her cute and lovely performances. She cast a magic spell on movie lovers with her performance in Bommarillu.
She later married Bollywood star Ritesh Deshmukh and then the couple is now blessed with two cute kids. In the midst of all this, many are wondering whether Genelia is indulging in vulgar acts.
Genelia recently posted a video dancing along with her friends at a party. But netizens didnot like her acts and one of them trolled her brutally.
He posted "Besharam, cheap, vulgar aunty always overacting. Doesn't suit your age and face especially when you're married and got two kids dadi amma. Even kids will be shocked and embarrassed with all your overacting. They'll be like, 'Even we don't act anything like this,"
Geneila however reacted strongly saying "I don't think he's having a good day at home. I hope you're well, Bhai Saab. I hope you're really okay at home,"