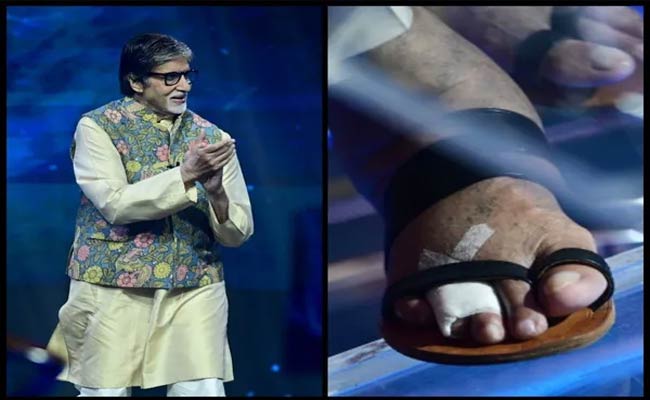 Big B Amitabh Bachchan enjoys huge fan following and craze among all sections of people across the country. Amitabh Bachchan is entertaining everyone doing different genre roles and coming with powerful performances on screen. Apart from it, Amitabh is also entertaining by hosting the popular reality game show Kaun Banega Crorepati.
Now Amitabh Bachchan while hosting the show and interacting with a participant Geeta Singh Gaur,when Geeta said that she told her daughter that Amitabh now a days was wearing nice shoes, Amitabh shocked all saying that he has fractured his toe and hence has to wear these shoes. He also says that a lot of people have been complaining about why he has started wearing these weird shoes nowadays.
This is making fans wonder whether Amibtah really fractured his toe or he was just entertaining people in the show.