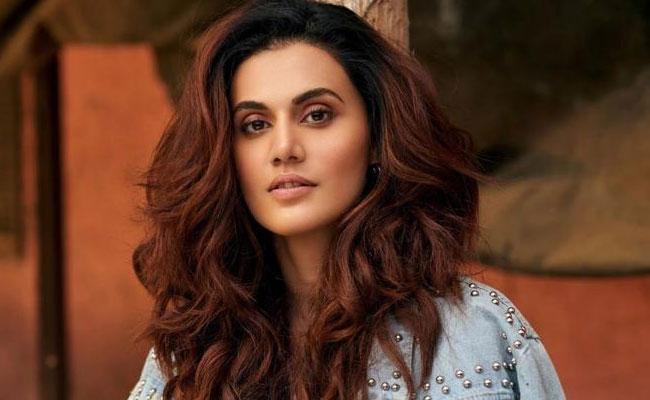 Tapsee is known not only for her glamorous roles but also for her bold performances. Tapsee who started her career doing glamorous roles, after the hit of Pink in which she shared screen presence with Big B Amitabh Bachchan, started doing more performance-oriented roles.
Tapsee speaking to scribes came with a shocker about Hollywood. While any actor will dream of doing a Hollywood film and jump at the prospect of signing a Hollywood project, Tapsee shocked all saying she will not do a Hollywood film just for the heck of it.
She said she will do a character that is pivotal to the story rather than star in a role that requires an Indian actress. She said she is not after the lead roles but will do an important role. She said she is a big fan of directors like Steven Speilberg. Tapsee is currently starring in films like Rashmi Rocket, Loop Lapeta and Who Ladki Hai Kahan.