Telangana CM KCR and his nephew Harish Rao are known to be tough persons. Now people are wondering why is KCR and Harish Rao are in tears.
Memories of Dubaka MLA Solipeta Ramalingareddy continue to haunt CM KCR and Finance Minister Harish Rao. Both were moved to tears.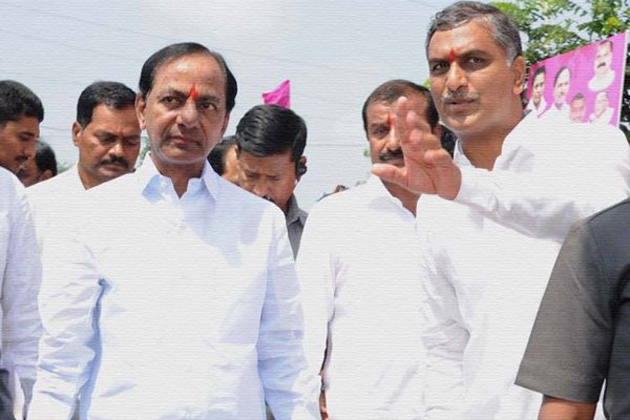 While paying homage to Ramalingareddy's body, KCR cried uncontrollably. Because KCR and Solipeta, who had served as Siddipet and Dubbaka MLAs even before the movement came to power, were good friends. Solipeta used to call KCR as Anna. KCR shed tears remembering his long experience with Solipeta.
Recently, Harish Rao faced a heavy incident in Dubbaka constituency. Harish Rao went to Dubbaka as a minister due to the absence of an MLA to provide financial assistance under the Kalyana Lakshmi and Shadi Mubarak schemes in Dubbak. He handed them over to the beneficiaries on this occasion.
However, Harish Rao was shocked to see that Solipeta Ramalingareddy signed the checks of Kalyana Lakshmi and Shadi Mubarak. Harish Rao was emotional when the authorities told him that Solipeta Ramalingareddy had signed them even before he died. Cried tears uncontrollably.
On this occasion, Harish Rao recalled his association with Solipeta. He recollected that he had been with her since the Telangana movement. Solipeta said he would try to fulfill the dreams. He assured that he would fulfill the promises given to the people of Solipeta constituency.