Telangana CM KCR's daughter Kavitha is extremely popular among masses and is a very good public speaker just like all her family members. Kavitha crushed her opponents with a landslide victory in the MLC elections and won from the same Nizamabad region from where she suffered a shock defeat at the hands of BJP during the Loksabha polls.
Entire media is hailing Kavitha's victory but the question is whether her win is victory to democracy or familycracy. KCR many times promised to make a dalit or Muslim as the Chief Minister of Telangana but he went back on his words. Already he is facing allegations that he is not encouraging other young leaders in the party.
It is known that Kavitha was defeated less than one year back but now she became a MLC. This proves that even if people defeat KCR's family members, they should get elected by other means to become people's representatives. Hailing Kavitha's victory as an extraordinary feat is making everyone laugh.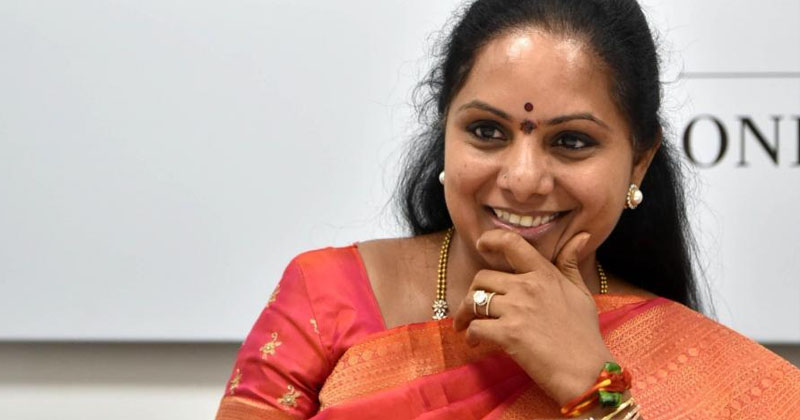 Kavitha lost high profile Nizamabad parliament election which is bigger in size and involves numerous people compared to MLC elections. MLC elections always has the support of the ruling party machinery and so mostly their candidates will win.
Now it seems it is a mere formality for Kavitha to become a minister. What is the need for KCR to make his daughter minister in such a hurry. Along with KCR , KTR and Harish Rao are in positions in the government from their family. Also Joginapalli Santosh Kumar was a Rajya Sabha member. Now it is heartbreaking to hear the news that Kavitha will become minister. In order to do so someone talented politician outside KCR's family should step down.
There is no other political leader in the country like KCR who is promoting family rule in Telangana. He is defeating the likes of Mulayam Singh Yadav, Lalu Prasad Yadav and Devegowda. Anyway no one can overcome Congress' Nehru, Gandhi and Vadhra family