Asking for justice and sever action against the persons who attacked a man named Ramachandra in Chittoor district, the TDP supremo Nara Chandra Babu Naidu wrote a letter to the Andhra Pradesh Director General of Police D. Gautam Sawang through public domain via media.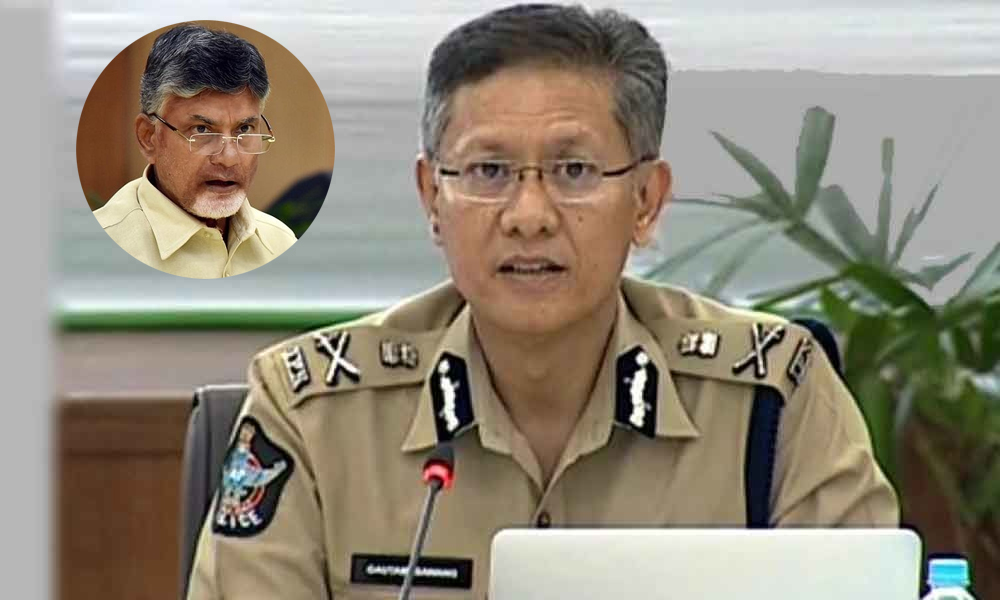 As a quick reply to former Chief Minister and Telugu Desam Party president, Mr Sawang appealed Chandra Babu to directly write to him and send the matter in a sealed cover so that the facts will not be disclosed and manipulated further.
Gautam Sawang also assured that he will make sure that the culprits behind Chittoor attacks will get a severe punishment. Mr Sawang also clarified that the Andhra Pradesh police department will function irrespective of political influence and make sure to do justice to the needy.