Phone tapping issue is becoming a hot topic. Recently a leading daily came with a report that Judiciary has been spied and the Government is responsible for it. The ruling YS. Jagan's government at once got alerted because it was mentioned that when the judges got their phones tested technically, the startling revelation came out.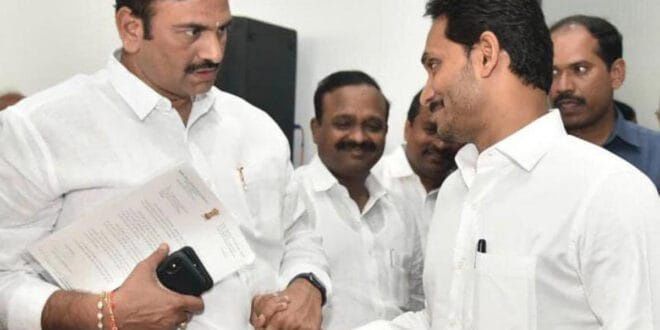 AP government at once sent legal notices to the daily. However few judges went on record that they would file a petition seeking an independent inquiry over the entire issue. Even before that YSRCP rebel MLA Raghuramakrishnam Raju revealed that he would take this matter to the Union Government.
He not only claimed that not only the judiciary has been targeted by spying on them, but his own phone has also been tapped. He said he is an MP and has been the member in various standing committees and so expressed doubts that the government tapped his phone to get various key information from him. He also raised his security issue.
Raghurama Krishnam Raju who has been extremely critical of YS. Jagan's government is highlighting the phone tapping issue and warned that if this is true then the government will fall in no time. He is demanding an inquiry into it and also on the tapping of his phone.
Raghurama Krishnam Raju who through his press meets is claiming that he is only advising the government, however is becoming a thorn in YS Jagan's flesh. YSRCP tried to get him disqualified but they haven't been successful in its attempt. Though they tried to take him on in social media, he has been even more aggressive than YS. Jagan's party. The question will RRR corner YS. Jagan in phone tapping.