November 12, Month of Aasweeyuja, Thursday
Aries: Take decisions carefully
In case you feel you are short of money, then look up to those who are richer than you and try to observe how they make money and save money. Take decisions that are good for all. Old friends and relationships will come handy. It's a day for getting new clients. If you decide to take your spouse out on this particular day, it will help in strengthening your bonding.
Ritual: Praying to Jupiter will give you good results.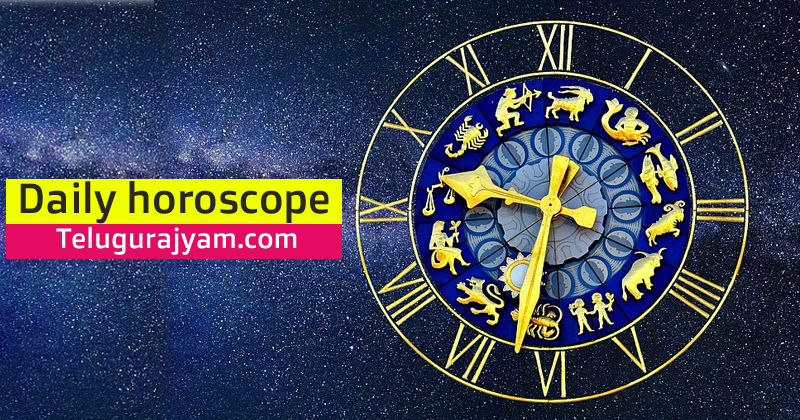 Taurus: You will gain today
Expects gains in business. You will also take your business to a different level. There is a likelihood of you giving into your family's requests. Be wise and tactful while making any decisions, so that you will not have to regret at a later date. Listen to everyone, it could reveal a solution to you. It's a day to enjoy.
Ritual: For good marital life, burn a diya for goddess Sri Durga.
Gemini: Far-off relatives will reach out to you
Work with full concentration as your abilities could be put to test. You will want to consolidate your money, but some old spending will result you in not reaching the target. It's going to be a good day at work. There is a likelihood of some distant relatives trying to consult with you. There is possibility of your parents gifting your spouse with a gift. This will enhance the good spirit of your relationship.
Ritual: For financial growth, pray to Lord Shiva.
Cancer: Be prepared to be showered with praise
Your enthusiastic nature will help you in getting new friends. You will be part of a big project and this will bring in praise and rewards. You will experience relief from financial problems. Avoid making hasty decisions. A new person might cause trouble between you and your spouse.
Ritual: For a happy and satisfying family life, do Guru Dattatreya archana.
Leo: There will be relief from ill health
Those facing financial problems are likely to get money from some means. As per your planets, you could recover from long-standing health problems. Take time to make new decisions. You will not be able to spend much time for yourself, however, you will spend good time with your spouse.
Ritual: For betterment in life, chant Sri Lakshmi namas.
Virgo: Business partners will be helpful
Grandchildren will give you a reason for joy. Partners will be helpful, so get going with pending works. Be careful in bank matters. Though you will forget to make time for yourself due to family dealings, today you will take some time out. You will make new habits.
Ritual: For good finances, light a diya in front of a plantain tree.
Libra: You can expect losses today
You will spend a good day with near and dear. Those doing business must be careful as you could face losses. Be careful and focus on your work and your priorities. You will spend time with yourself and this help you financially.
Ritual: Pray to Sun god for good health.
Scorpio: It's a fruitful day
Spend good time with yourself. Start the day with some exercise. You will get gains from past investments and you will realise the importance of regular investments. Do something creative. Your spouse will be happy due to your dear one and they will spread the cheer to you.
Ritual: For a prosperous work life, pray to Jupiter and Shani.
Sagittarius: It will be a happy day
You will get relief from various financial problems. Do things that will keep you in good spirits. If planning to get married, it's a good day to go ahead. You will do well at work and have many reasons to be happy. However, your spouse will be immersed in herself and this will cause you some distress.
Ritual: Do Sri Dattatreya Swamy aradhana.
Capricorn: Make a point to save
For good financial prospects in future, start saving today. The health of children or elders in the family will impact your family life. Your outgoing nature will make you popular. On this day, you will spend some special moments with your spouse by sharing your innermost thoughts.
Ritual: For financial success, chant Om Lakshmiyai namah.
Aquarius: Good day for financial matters
Go out with friends who can understand you and your situation. Your financial position will be very good. You will also get rid of some old loans. Expect some good news from somebody close to you or your spouse. New ventures will catch your eye and promise good returns. In all, many things will capture your attention.
Ritual: Get favourable results by feeding the poor.
Pisces: Be careful of your belongings
Give a break to your routine life and go out with friends. There is a possibility of your belongings getting stolen. Take care. Think of possible ways to make more money. Concentrate on important things. You will forget all problems when you are with your spouse.
Ritual: For good financial prospects, chant Om Namah Sivayanamah.
Sivasri