Sonu Sood has turned a messiah of sorts. Of course, he has recently penned a book 'I Am No Messiah', but he did turn one for the innumerable number of migrant workers and students where were stuck at various places during the pandemic.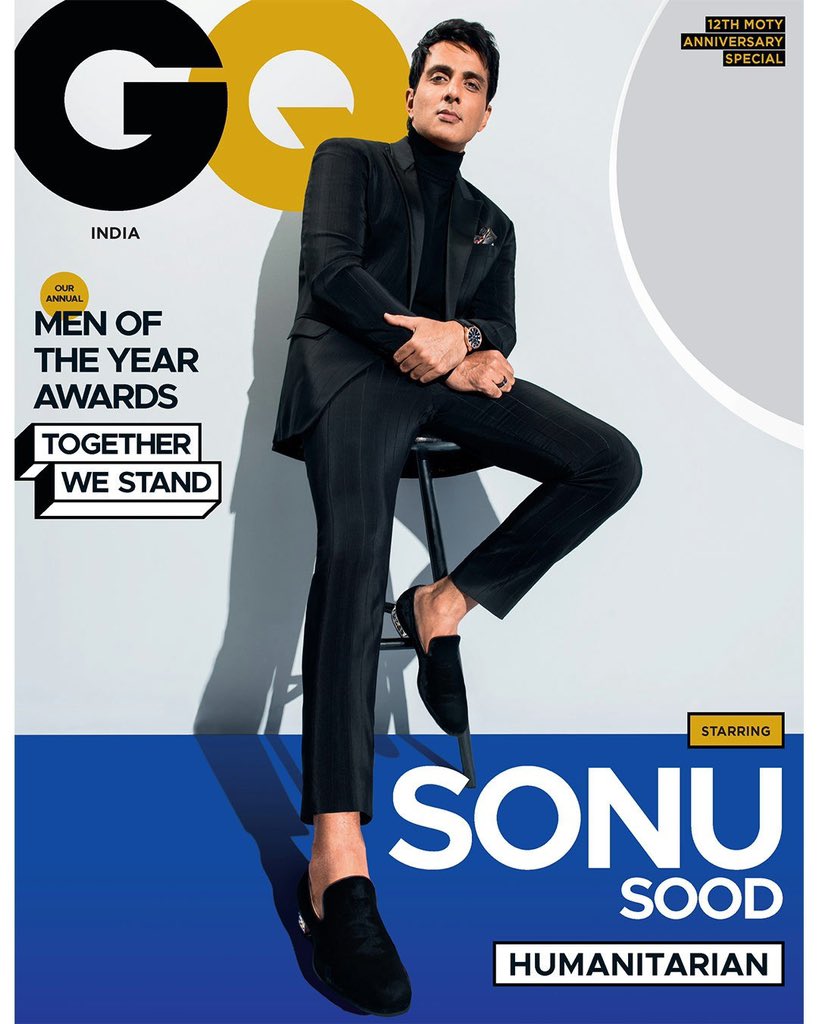 GQ India has now put him up as the one of the men with exceptional contributions made to society and world in general, in their special anniversary issue. The cover reads 'Men of the year awards' – Together we stand and mentions Sonu Sood in humanitarian category. Sonu Sood shared a picture of this on his twitter handle and as they say the picture speaks a thousand words. It can be noted that Sonu Sood hasn't written anything along with the picture.
Looking dapper in a black suit and matching shoes, Sonu Sood looks ultra cool. Unlike the sweaty pictures of a man who was seen coordinating a horde of activities during the pandemic, in this picture, he looks filmi glamour personified.
On the international shores, Lewis Hamilton was selected by GQ as man of the year and the formula 1 ace wrote of how honoured he felt.
Meanwhile, Sonu Sood's book I Am No Messiah tracks his journey from Moga to Mumbai and how destiny turned him into the 'man of the hour', where thousands of people received help with just one phone call or social media post. While his struggle continues, Sonu Sood shares that the kind of roles that he is now being offered in films, have also changed, thanks to his on-going humanitarian work.
The book that he co-authors with Meena K Iyer, will be released by Penguin Books in December.