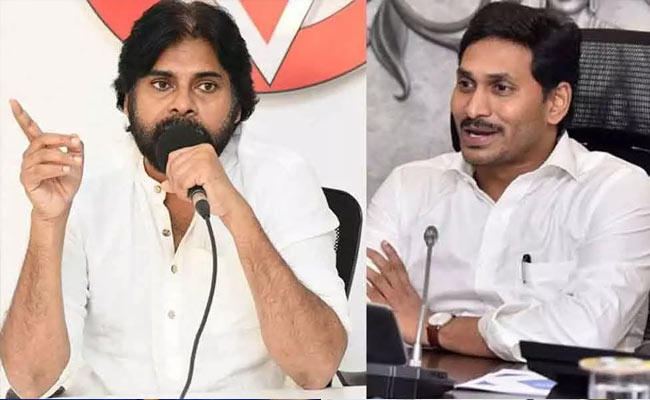 Power Star Pawan Kalyan once again addressed media at his party Jana Sena's internal meeting at Mangalagiri. With YSRCP ministers, supporters and sympathizers launching a frontal attack on him trying to tarnish his image personally, Pawan Kalyan dared Jagan and his supporters.
He said he will not get scared by the Kodi Katti and rowdy gangs and added that he will show them what fear really means. He dared YSRCP leaders and Jagan to give them the option saying he is ready to fight the battle the way they chose.
He said even he knows the obscene words and added that he will not stoop to their level and warned that he will take the fight directly to them. He said YSRCP leaders are scared to reply to their atrocities and lack of development and instead attack opponents personally. Pawan new belligerent and aggressive approach as a political leader is driving all his fans crazy.