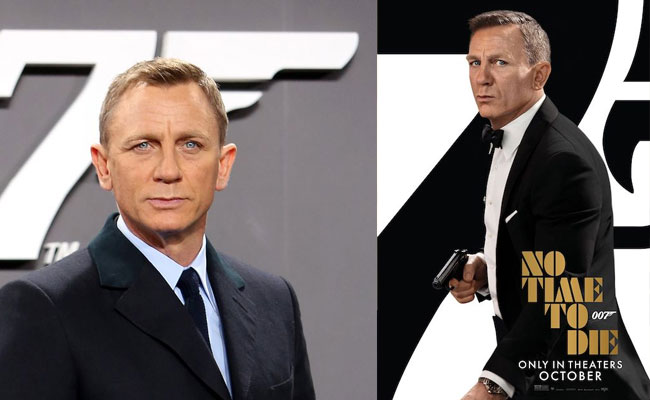 James Bond's latest action entertainer No Time To Die which conquered the entire world thrilling movie lovers is releasing in a spectacular manner in USA. People are gripped with No Time To Die mania and the makers are super thrilled with the tremendous response.
Daniel Craig who played the lead role, sharing his experience said ' It's just phenomenal. I can't tell you how happy his makes me'. Daniel Craig revealed that he almost quit Bong film before No Time To Die and add that ' I didn't feel that I could do it anymore'
To celebrate No Time To Die, a first ever James Bond 007 channel has been launched on GIPHY with FIGS, Stickers and clips fm all 25 bond films. In the meantime, Daniel Craig has been honoured with a star on Hollywood's Walk of Fame. It is situated at appropriately, 7007 Hollywood Boulevard and is next to the star of Sir Roger Moore. Already the film is getting positive reviews from all quarters from across the US.