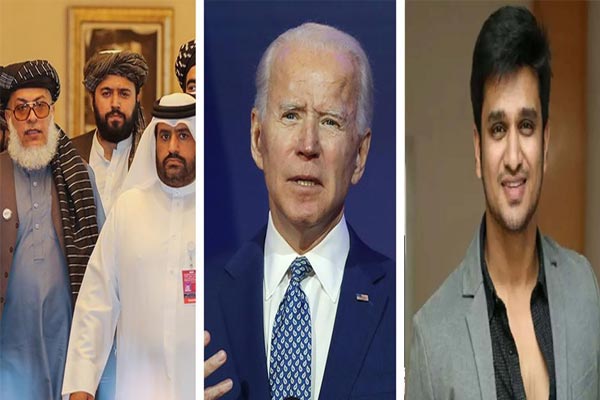 Young hero Nikhil is well known for his incredible take on contemporary improvements across the world. It is realized that the feared terrorist organization Taliban attacked whole Afghanistan and individuals of the country are behaving irrationally for their lives. Everybody is aware about the Taliban's merciless barbarities against women.
The whole world has been pinning US approaches on Afghanistan and the current President Joe Biden's choice to pull out US forces from Afghanistan. Nikhil responding to this, gave an amazing statement on US President Biden.
Sharing his sentiments he posted "Only Example of the FREE WORLD… America…. gone… 21 years u troubled a country… and…. abandoned it in this way. Next time u talk abt freedom. Mister BIDEN @JoeBiden cheppu teguddi …. yedava."
This post has clearly shown the actor believes in being vocal about his feelings. Nikhil on the work front is occupied with forthcoming movies 18 Pages and Karthikeya 2. Fans are waiting to watch the young star on the big screen.