Nagarjuna has been hosting Bigg Boss successfully and Bigg Boss is now in its fourth season. As always, the drama on the sets amongst the contestants and eliminations, have been keeping the viewers busy.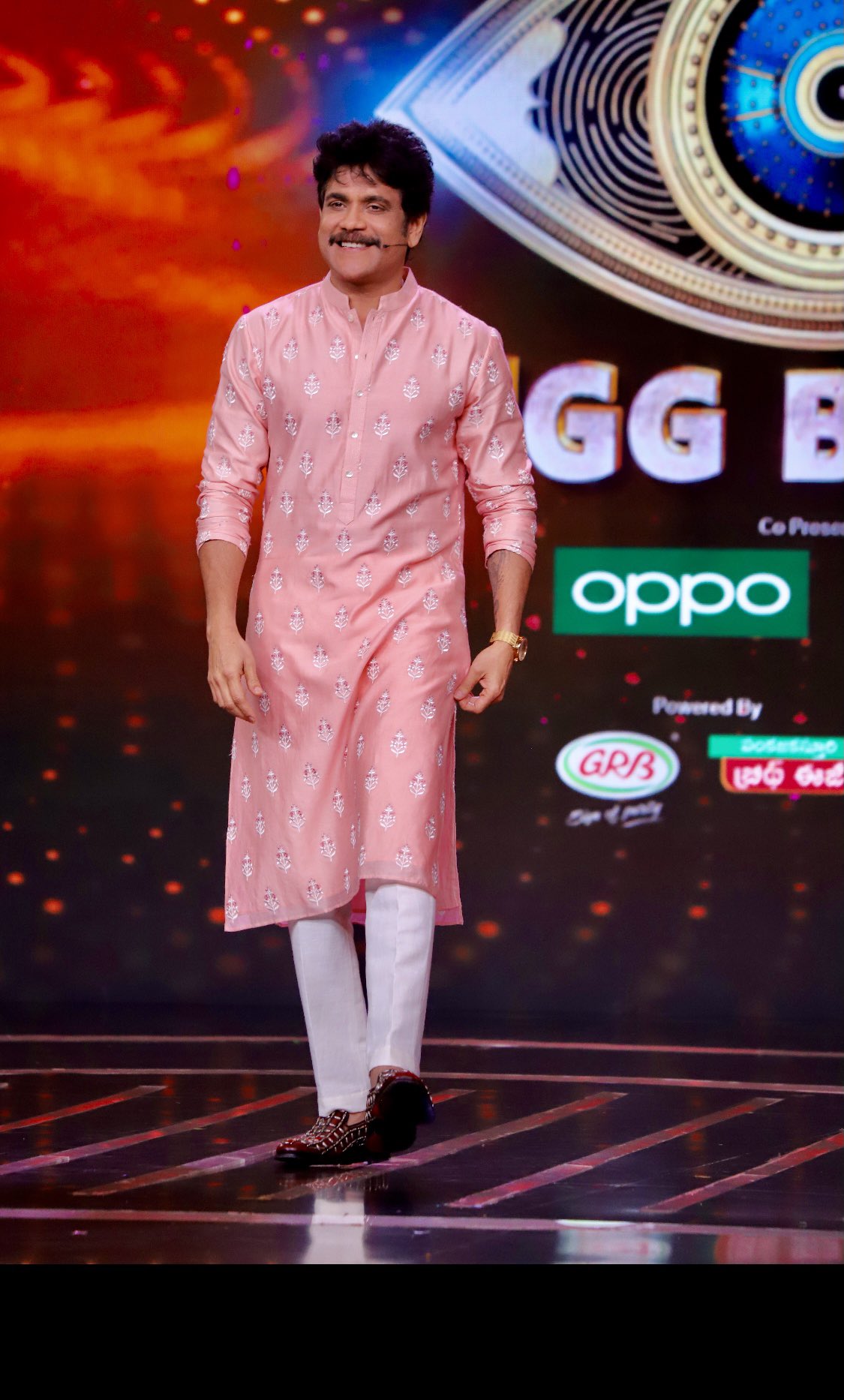 As always Nagarjuna has been infusing loads of energy into the show as its host. The 60 plus actor danced to a quawwali-style song for the special Diwali episode and was in splits over the doings of contestants. However, one could not but help notice the designer kurta he sported on the occasion.
The pink-peach-coloured kurta added to the festive mood on the sets. Now, taking to social media, Nagarjuna specially thanked Pallavi and Avunoori Manogna from Anita Dongre's team for designing his special outfit.
"I love this outfit," he said with a thumbs-up.
Nagarjuna had to return to the sets of Bigg Boss as his daughter-in-law Samantha refused to host more episodes. Nagarjuna had to go out of town for the shooting of Bollywood's Brahmastra, his next big ticket film. Nagarjuna flew in from Manali to Mumbai to shoot for Brahmastra for 10 days with Alia Bhatt and Mouni Roy. The veteran actor also has Wild Dog in the process of shoot. So, Samantha was asked to do a few episodes as guest host.
In fact, she also filled up for the three-hour long Dasara episode, which she is said to have hosted for 12 hours. However, Samantha then refused to host more episodes for reasons best known to her.
The Diwali return of Nagarjuna was much to the delight of his fans and Bigg Boss fans.