The Indian top-order got the first taste of what they are going to face in Australia when three of the top four fell too short deliveries inside the first 10 overs as India's chase of 375 got off to a sputtering start in the first One-day International at the Sydney Cricket Ground on Friday.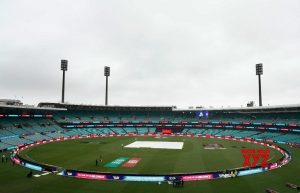 Josh Hazlewood, who specializes in bowling good length quite like former Australia pace bowler Glen McGrath used to do, picked all the first three wickets — Mayank Agarwal, skipper Virat Kohli, and Shreyas Iyer, with deliveries that rose. "The pitch has tennis-ball bounce. The batsmen, both Agarwal and Kohli, found that the deliveries with the extra bounce finished slightly higher than it would do at Indian wickets," said former India batsman Sanjay Manjrekar while commentating on television.
While Mayank, who put on 53 with Shikhar Dhawan in just over five overs for the first wicket, tried to make room to swat one over cover, the ball that rose extra, caught the top of his bat. The catch was taken by Glenn Maxwell at the point. Virat Kohli, who started well, came to a few paces down on the track and tried to pull Hazlewood. However, the ball again rose extra, and he gave a simple catch to short mid-wicket to his opposite number Aaron Finch.
Shreyas Iyer just couldn't play the short delivery and spooned a catch to the wicket-keeper as a quick short one from Hazlewood caught the splice of the bat. He could make only two of two deliveries.
-IANS