Amaravati : Andhra Pradesh endowment minister Vellampalli Srinivas has been tested corona positive . However, he is fine now as he has very mild symptoms . ‌Also minister for backward classes welfare Chelluboina Venugopala Krishna tested positive .
As a token of immediate action they were admitted to the hospital for treatment and suggested all persons who were in contact with them recently to undergo tests and take precautions.
Both the ministers were busy with the Brahmostavams at the Tirumala Tirupati Brahmotsavams and the ministers have been in close contact to CM YS Jagan during the Tirumala Brahmotsavams on Thursday last.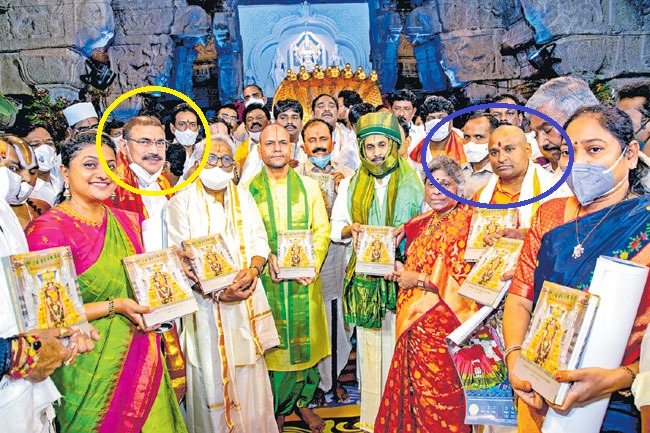 Even Karnataka Chief Minister B S Yediyurappa attended the Tirumala Brahmotsavams. Even TTD executive officer AK Singhal has been in contact with the ministers.
Now every one are who have been in close contact with them are very anxious. The pictures of both the ministers at Tirumala Brahmotsavams indicates that they have been moved very closely to many higher officials. At the end even spoke a few words in press conference and been in close contact with many reporters.