Thota Sitarama Lakshmi continued as the long-time president of the Joint West Godavari District. A woman has never been president for so long from a TDP to a district. This rare record belongs to her. Chandrababu elected her to the Rajya Sabha in the 2014 elections after she lost the 2014 elections as an MP from Narasapuram. This decision of sending Thota Sitarama Lakshmi, a woman leader in the Kapu community, to the Rajya Sabha was a big sensation. In the aftermath of the party's defeat in the last elections, many Rajya Sabha members joined the BJP but she remained loyal to the party.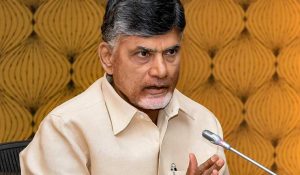 In recent party posts, she has been restricted to the post of Narasapuram Parliamentary Party president. Babu, who is also the president of the joint district, said that he could not continue in this small post but Babu forced her to do so. At the state level, the hopes of Tota Sitarama Lakshmi on key positions in the party have not been fulfilled. She has been angry with Chandrababu since the last election. In that election, Babu ignored her request to give her son Thota Jagadish another assembly seat in Bhimavaram or in any other part of the district. Recently, she expressed her displeasure over the narrowing of her role as a parliamentary figure in the party ranks.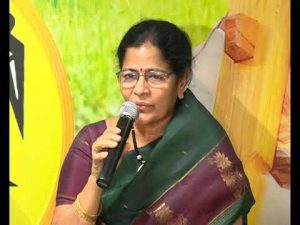 After that, Babu appeased her with some dignitaries from the district and gave her some assurances. For which parliamentary seat is she the party president? District party sources are discussing that Thota Sitarama Lakshmi has calmed down a bit with Babu's promise to elect her as an MP from the same seat in the coming elections. It was in this context that Tota Sitarama Lakshmi was now assured of that seat and she became active in party activities. Even if Raghuram Krishna Raju resigns as an MP and if there are by-elections, there is a chance that she will step up to that position from TDP.