The Demolition of GITAM encroachment have caused a stir in Andhra Pradesh Politics. It took a political turn as the GITAM president is close relative of Andhra Pradesh Opposition Leader Nara Chandra Babu Naidu.
The ruling Party says this is part of regular revenue activity, whose objective is to only safeguard the public property. There is nothing personal in this.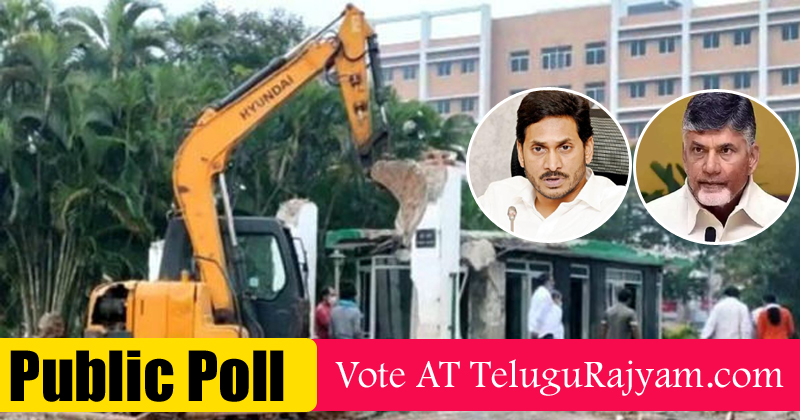 On the otherhand TDP is alleging that this is YS Jagan's brand of Politics. And also said right from the day YS Jagan took the office, he is targeting leaders and their businesses.
There maybe merits and demerits to both sides of arguments, but TeluguRajyam wants to know the pulse of general public on this matter. Pls Vote and let your opinion be heard.
Loading ...