The most powerful young leaders in Telangana are Congress firebrand Revanth Reddy and TRS kingpin, Minister KTR who is touted to be the future Chief Minister of the state.Revanth Reddy after quitting TDP and joining the Congress quickly rose to power to become the working president. KTR in the meanwhile has been extremely active looking after the entire administration and taking key decisions on the government.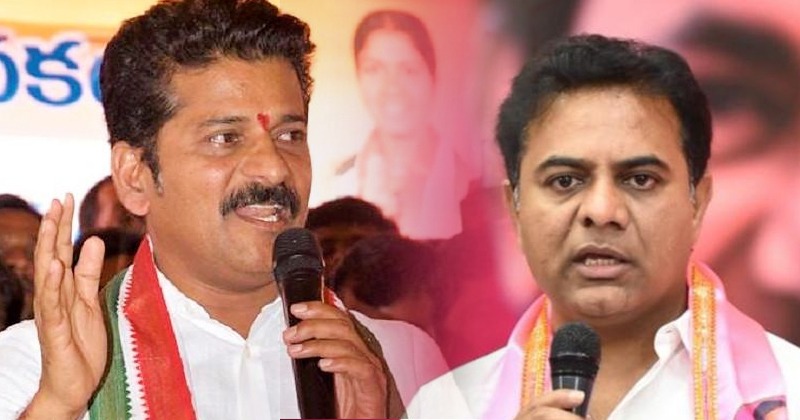 Now both are fighting the prestigious battle of wits to win the upcoming GHMC elections.
KTR has taken the onus of leading TRS to victory and his proceeding ahead with supersonic speed.Revanth Reddy as the Malkajgiri MP is also leaving no stone unturned to show his power. KTR who handed over a sensational win to his party last time winning 99 seats is keen to increase the numbers and crush the entire opposition. Congress is trying its best to make its presence felt but is unable to counter BJP's aggressive campaign that it is the principle opposition to TRS despite having lesser vote share.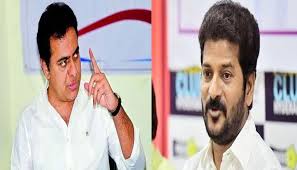 In the recent Nizamabad election, Congress won just 29 votes while BJP won just 59 votes. BJP is keen to show its strength in the coming elections. But it's not that easy either for Revanth Reddy or BJP to take on KTR and TRS. However there are many issues both can arise like just construction of flyovers or under bridges doesn't amount for development. A little rain will drown entire Hyderabad. Let's see who will win the battle between KTR and Revanth Reddy