Jagan is focusing completely on Home Minister Sucharitha. Though Jagan got the credit for making an SC candidate as the Home Minister, she is facing allegations that though SCs are facing attacks from all quarters, she is not responding in any manner.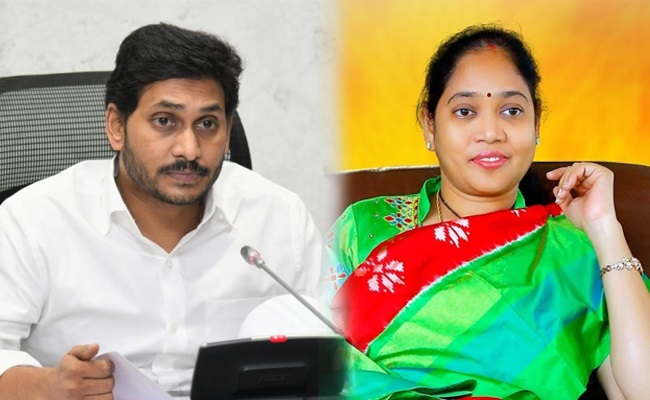 To the top of it, Sucharitha is lamenting that she is not getting any freedom to take any action. Under these circumstances, people are wondering about Sucharitha's role in the government.
She entered politics with the blessings of YSR. YSR insisted and gave her Prattipadu seat in 2009 and made her MLA. Now his son Jagan made him Home Minister. But within four months people complained to Jagan that her family members started involving in CIs transfers. Reports came that though Jagan did not slash her powers, he kept surveillance on her. Whatever Sucharita is doing, Jagan will know it at once.
Police recently showed their power on SC youth in East Godavari and Prakasam district. One person was dead and another was tonsured. When Sucharita was about to address media, Jagan's close relative, YSRCP leader who has been interfering in Guntur politics asked her not to do and so she called off the conference. Inside talk is Sucharita cannot even take her own decisions at the district level. Buzz is Jagan's relative's word will be the final regarding transfers. However, opposition and SC people are attacking Sucharitha.