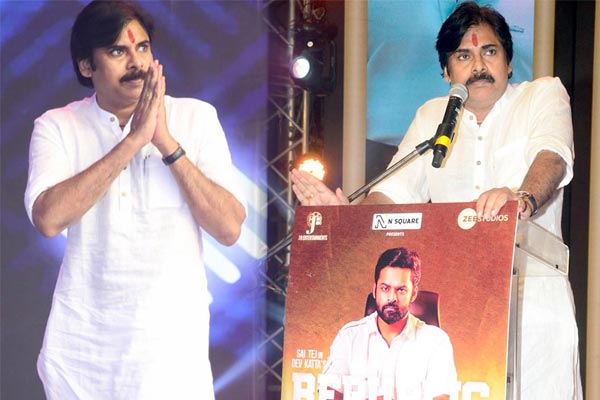 Sai Dharam Tej, Aishwarya Rajesh's Republic directed by Deva Katta is releasing on October 1st. The makers celebrated the pre-release event with Pawan Kalyan as the chief guest.
Pawan Kalyan at the function thundered talking on various issues affecting the film industry. He showered praises on NTR, Prabhas,Ram Charan, Rana, Rajamouli for powering Tollywood. He also supported Nani for the OTT release. He said Tollywood is being targeted by AP government and Jagan sarkar because of him. He dared the government to ban him instead of Tollywood.
He asked Tollywood celebrities including his brother Chiranjeevi not to be meek but be strong and demanded their rights rather than beg for them. He asked the media not to concentrate on Sai Dharam Tej but to question the atrocities happening in society. He used the choicest of words launching a blistering attack on the AP Government in particular for killing the Tollywood industry.