AP CM YS.Jagan seems to have lost the last chance as Supreme Court which heard the petition gave a huge shock to YSRCP government.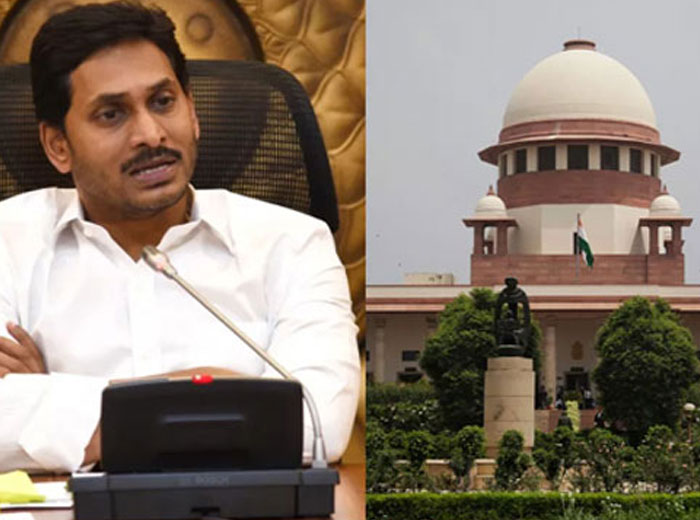 AP Government expected a favourable judgement from the Supreme Court as it got the same earlier in Nimmagadda Ramesh's case. However they got a rude shock from the Supreme Court.
The Supreme Court upheld the order of the High Court on the decicion of Ap government to allot house site pattas tothe poor in the capital region. It felt that the High Court order has merits and directed the AP government to take the matter to the High Court.
It is known that the AP government made several changes in the capital master plan while allocating housing plots to the poor. The Amaravathi Conservation JAC and the farmers approached the High Court against the orders issued by the Government on R5.
AP government brought in R5 order under which it decided to distribute the house sites to Amaravati farmers and poor and also near by villages like Krinayapalem, Nowluru,Nidamarru, Inavolu, Kuragallu, and Mandadam village.
It is known that High Court already gave stay for the second time on the formation of two capitals. AP High Court stayed the process till 27th of this month and thre is no chance that the government will get a favourable decision. High Court suspended the orders and ordered an investigation into the matter.
High Court already questioned the Government's urgency in shifting the capital to Visakhapatnam during corona time. It also asked whether the Government has any plans to do justice to Amaravati farmers.
YS Jagan has been hellbent on laying the foundation stone for capital in Visakhapatnam in October.