TDP supremo Chandra Babu Naidu is getting numerous shocks. Already many of his MLAs have been ditching him and now reports are coming that Guntur MP Galla Jayadev is all set to give a huge shock to CBN.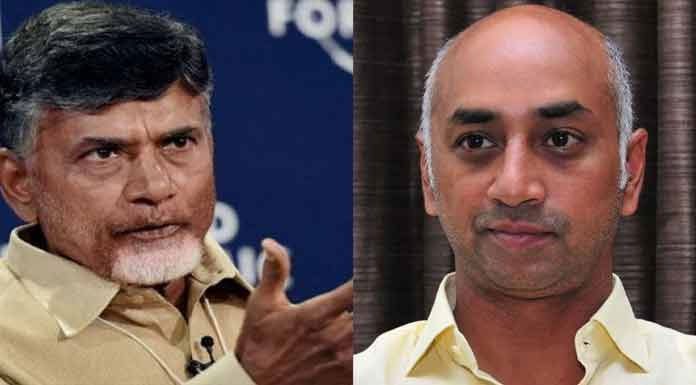 Rumours are out that Galla Jayadev who is unhappy with the party is planning to leave the party and plans are underway that with the blessings of PM Modi,he would soon join BJP. According to sources, Galla already sent his resignation to Chandra Babu and CBN without accepting it is trying to appease him calling for talks. However Galla is adamant and soon official announcement may come.
Galla Jayadev used to be one of the MP till 2018 but after TDP came out of NDA alliance, he brought out his real politician. He caught the attention of the nation with his speech in the parliament addressing 'Mister PM' repeatedly. He became a hero in AP by exposing BJP in his 15 minutes speech.
Thanks to it,he even won for the second time. Frankly speaking Guntur voters and TDP leaders are unhappy with Galla Jayadev. Though he faced opposition that he had been giving importance to his business, his speech in parliament,turned the tide in  his favour.
Now he is trying to join BJP ditching TDP. People may doubt how PM Modi will allow Galla to enter the party after he abused him so much. But sources say Modi already gave green signal. Inside talk is Modi was impressed with Galla's speech though he citicised BJP and himself following TDP agenda. So Modi too gave green signal when he told him that he would leave Chandra Babu and TDP. That is the reason why Galla is not talking about Amaravati and the farmers.
Galla is a hardcore TDP supporter. He is not of the type to leave the party. However,TDP's mistakes, Lokesh's style, Guntur leaders behavior is forcing him to quit. Though Lokesh got defeated from Mangalagiri,he is getting involved into Guntur issues and with him doing things without the knowledge of Galla Jayadev,he got hurt.
Jagan's government got back the lands given to Jayadev's Amar Raja Battery. While YSR alloted lands to him, Jagan got them back. He is unhappy with TDP not supporting him. He felt that with Union Government's support he can fight Jagan's government and so decided to quit TDP.