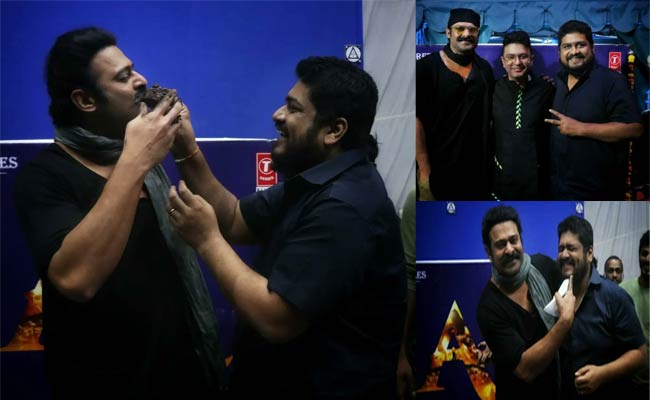 Young Rebel Star Prabhas is starring in a mythological entertainer Adi Purush which happens to be his first mythological entertainer and also his first straight Bollywood project. The film is slated for a spectacular release on August 11, 2022. In the meantime Adi Purush team is in the celebration mood and this is making people wonder why they are actually celebrating apart from Diwali.
Inside talk is Adi Purush shoot completed 100 days and Prabhas wrapped up the shoot. The makers shared the completion of 100 days of Adi Purush shoot with Prabhas, director Om Raut and other posing together. Prabhas is also seen obliging his fans delighting them posing for the snaps.
Sharing the snaps, the makers posted "What better way to celebrate Diwali than on the 100th shoot day of Adipurush on set.
Happy Dhanteras from team Adipurush.". Om Raut said "What better way to celebrate Diwali than on the 100th shoot day of Adipurush on set.Happy Dhanteras from team Adipurush."