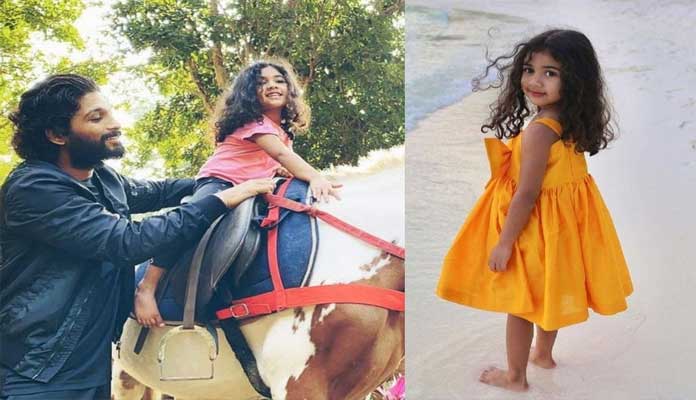 Stylish Star Allu Arjun's little girl Allu Arha is going to make a debut by assuming the part of Prince Bharata in Gunasekhar's mythological movie Shakuntalam which is advancing at an energetic speed in the extremely raised sets.
Inside talk is Allu Arha has begun shooting for her part by confronting the camera interestingly for the first time. Sources say she mesmerized all by conveying perfect dialogues and finishing the scene in one take with no dread leaving everybody amazed.
Samantha sharing this via online media showered adulations on Allu Arha., She Said, 'She got it right in the very first take. all her dialogues. going to be super. God Bless. Samantha even went to the extent of marking Allu Arha as the following superstar.
Gunasekhar's Shakuntalam highlights Samantha as Shakuntala and Dev Mohan as Dushyant. Mohan Babu is assuming the role of sage Durwasa. It is indeed a proud moment for Allu Arjun as his daughter is performing in a phenomenal way.