Singer Sunita Upadrashta has announced her engagement to Ram Veerapaneni. She has posted pictures of her happy family, including her parents, his parent, children and their dog. Ram Veerapaneni happens to be the MD of Whacked Out Media.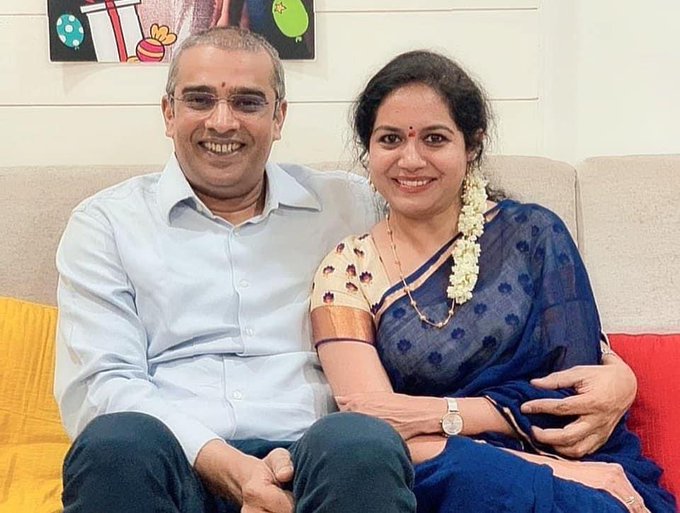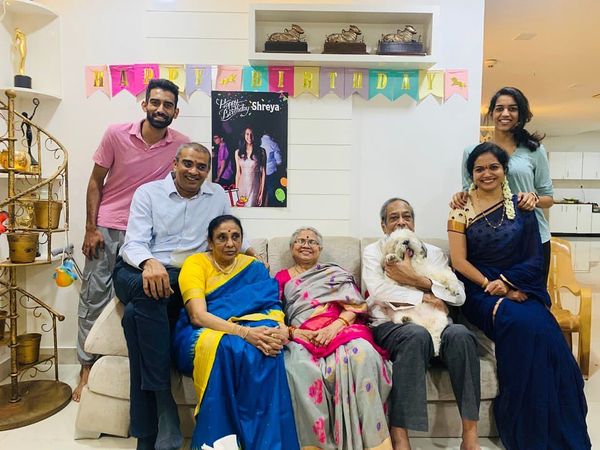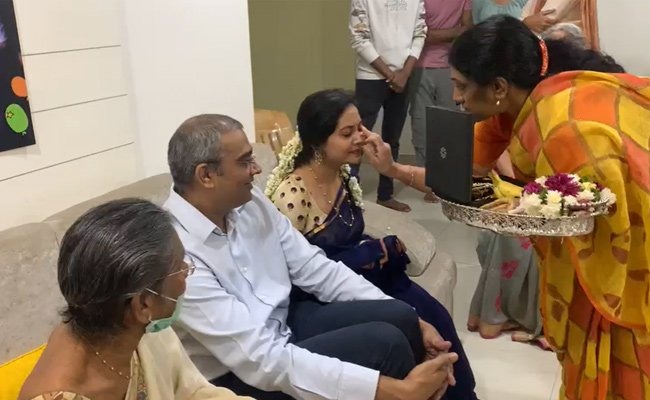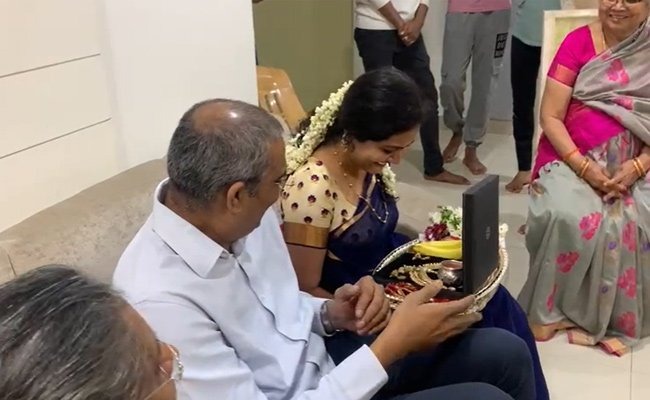 In what can be said to be an intimate ceremony, Sunita and Ram exchanged rings in front of their family members. The pictures she shared show the obviously happy couple. Sunita is draped in a deep blue saree, while Ram is formal-casual in his light blue shirt and black trousers.
In the past, Sunita was married to TV producer Kiran Kumar Goparaju. They have two children named Aakash and Shreya. However, after a few years of marriage, they parted ways and Sunita took to singing.
As a single mother, she has bought up her children to be responsible and understanding kids and on her engagement day, she has written a rather sweet note. "Like every mother, I dream of settling my children down well. At the same time I am blessed with wonderful and thoughtful children and parents who always want to see me well settled in life… the moment has finally come… Ram has entered my life as a caring friend and a wonderful partner… we both are delighted to enter into wedlock very soon.
Thanks to all my well wishers who understand that I keep my life very private.
Please support and be with me as you always do," she wrote.
Kona Venkat who happens to be a good friend of Ram, wished the couple luck.