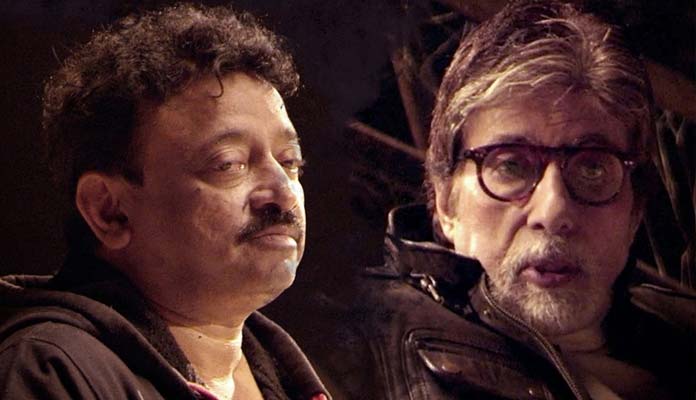 Ram Gopal Verma, Maverick director always stuns media and people with his acts. Even after giving consecutive flops at the box office, he still has the skill to persuade big stars with his story narrations.
It had come as a shock to all when he had convinced Amitabh Bachchan for Sarkar 3 and Nagarjuna for Officer. And yet another time he is all set to direct Amitabh Bachchan. It is already known that Big B has given few great films with RGV like Nishabdh, Sarkar 2, Sarkar 3, and Aag.
It is coming out that Big B was given story narrations by Ram Gopal Verma and has received a go-ahead signal from him. The movie will be on floors when everything gets normal.
At present Big B is busy with Brahmastara, Goodbye, May Day, and two films Chehre and Jhud are awaiting their release. Ram Gopal Verma too is getting ready to release Enter The Girl Dragon and Dangerous.