Soon after the Corona lockdown is imposed across the country and the entire world is grappling with the deadly Coronavirus, eccentric filmmaker Ram Gopal Varma announced a film on Corona in the month of April. Titled Corona Virus, the senior filmmaker has begun shooting for the film during the lockdown period and even released a promotional promo a few months ago after wrapping up the shooting.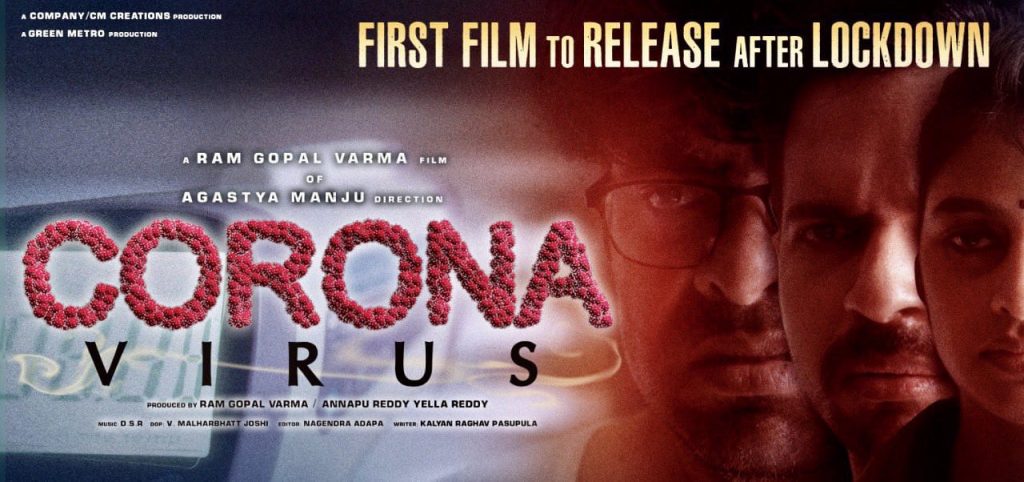 Meanwhile, yesterday news came out the single screens and multiplexes across the country will be reopened from October 15th. Now, based on the news, this morning RGV revealed that Corona Virus is going to be the first film to release in the theatres' post-pandemic.
The exact release date of the film is expected to be out in a couple of days.
Finally theatres are open from October 15 th and happy to announce that CORONAVIRUS will be the FIRST FILM TO RELEASE AFTER LOCKDOWN #CoronaVirusFilm https://t.co/fun1Ed36Sn pic.twitter.com/TgP40Vyy6e

— Ram Gopal Varma (@RGVzoomin) October 1, 2020
CORONAVIRUS film is about a family caught in the LOCKDOWN situation and has been entirely shot during LOCKDOWN and will be 1st film to release after LOCKDOWN is lifted on movie theatres #CoronaVirusFilm pic.twitter.com/lKzA6Vik04

— Ram Gopal Varma (@RGVzoomin) October 1, 2020