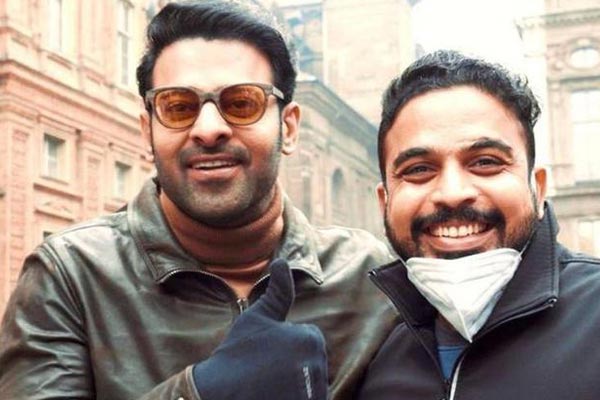 Young Rebel Star Prabhas is starring in Radhe Shyam, a period romantic movie directed by Radha Krishna Kumar of Jil popularity. The flare-up of the Covid pandemic played spoilsport with the film's shooting schedules.
Radha Krishna Kumar addressing journalists showered adulations on Prabhas. Radha Krishna Kumar who finished the shooting of Radhe Shyam said it was a fulfilling feeling and added that he was thankful to Prabhas.
He said during the pandemic and difficult times, Prabhas upheld and supported all continually and he is appreciative for the same. Radha Krishna Kumar is certain that Radhe Shyam's romantic flavor will engage film fans as he has described it in a different way.
He added that the plot is enthralling and UV Creations and Prabhas continually upheld everybody. He said the whole team is eager to release the movie straightaway. Pan India Star Prabhas fans as well as movie lovers are keenly waiting for the release of the movie. Prabhas will be seen romancing Pooja Hegde in this period romantic movie.