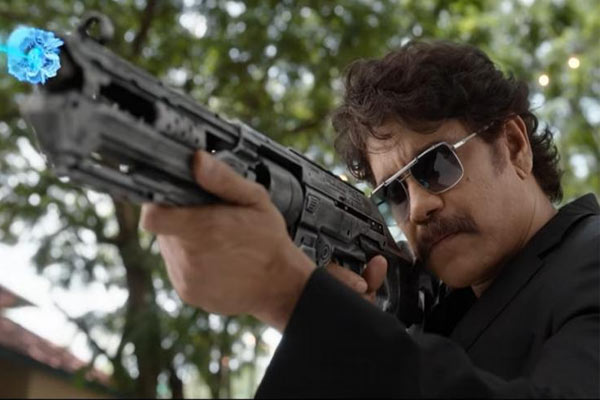 The stage is set for the famous reality TV show Bigg Boss season 5 in Telugu. The reality TV drama which got deferred due to a Covid pandemic is hustling to engage individuals on the little screen.
The makers are raising the stakes with their promotions. The organizers released the new video and this affirmed that King Nagarjuna will have the show as a host. Previously numerous reports spread about the makers thinking about another entertainer as the host.
The promotion video began with Nagarjuna entering, blazing a gun and dancing with mass steps and roaring ' Cheppandi Boredom ki Cheppey bye.. vachchesindi Big Boss season 5'. Presently everyone is focused on the contenders who will enter the Bigg Boss 5 house. The show guarantees more games and mind games and this expanded the interest among individuals taking their interest levels higher than ever. Now it is to be seen when the show begins and does it really engage the audience with the spice it brings with the game.