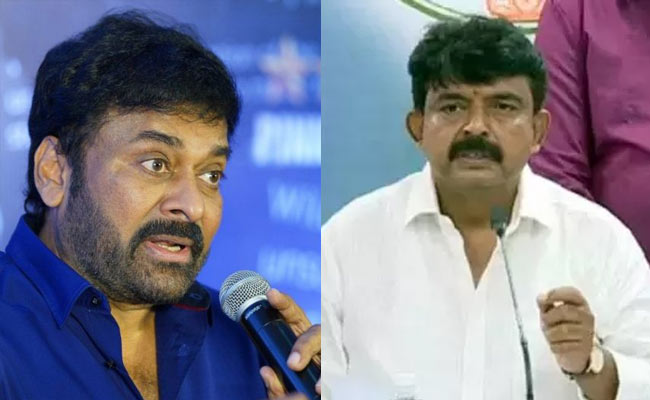 Power Star Pawan Kalyan's sensational attack on the YSRP government headed by CM Jagan Mohan Reddy and his ministers left all stunned. It resulted in a huge controversy and entire YSRCP ministers, leaders and their sympathizers started tarnishing the image of Pawan Kalyan.
Now Minister Perni Nani speaking to scribes made a shocking revelation. He said Mega Star Chiranjeevi spoke with him from Ooty and duly apologized for his brother Pawan Kalyan's statements. He said Chiranjeevi told him he do not approve of any of his words and even expressed his regrets for the same.
He said Chiranjeevi requested Perni Nani and the AP government not to exact revenge on Tollywood due to his brother Pawan Kalyan's shocking comments. Now many are wondering whether Chiranjeevi really apologized to Minister Perni Nani. This is because Perni Nani addressed the media at the same time when Pawan Kalyan was launching another blistering attack on the AP government.