The fourth season of Bigg Boss is messed up badly. Not to mention specifically but It is already known by the selection of contestants. It became more apparent in setting tasks. Not a single task was able to entertain the audience. The TRP that Bigg Boss Management is trying  is not crossing single digits. Occasionally weekend episodes seem to cross ten when guests like Samantha and Suma are invited.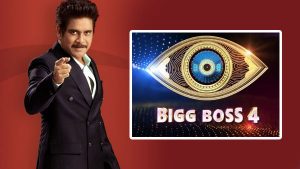 Most importantly this week was an utter flop. There are no proper tasks this week. The management is just weaseling around by creating tasks like "Navvu Nishedam" which are failing to entertain audience. Akhil was sent to the Secret Room which also backlashed and added to further more dip in ratings. 
In total there was only one task this week which was the captaincy task which also failed miserably and proved to be a disaster post which there were no tasks this week. They've created tasks like Telling secrets for the letters, Not laughing for Diwali gifts which tortured the audiences. Sadly Bigg Boss seems to be struggling hard to figure out how to gain the audiences interest.