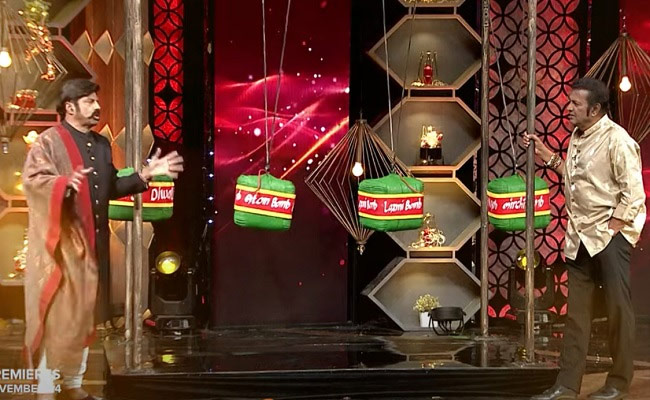 Balakrishna is doing the show Unstoppable for AHA Prime video and the show is set for streaming on November 4th. It is known that Mohan Babu, Manchu Vishnu and Manchu Lakshmi will be the first celebrity guests for Balakrishna's Unstoppable show. Ahead of the episode premier, the organisers released the promo.
It showed Balakirshna making a powerful entry and then Balakrishna introducing Mohan Babu in a stylish manner. Later Balakrishna asked Mohan Babu many tough questions like his relations with Mega Star Chiranjeevi and also why he quit NTR's TDP. Mohan Babu also stunned Balakrishna by asking why he did not take over the reigns of the party after NTR's demise.
Apart from these things, Balakrishna and Mohan Babu are at their jovial and entertaining best leaving everyone in splits. Manchu Vishnu and Manchu Lakshmi also made their entry into the show to entertain people.