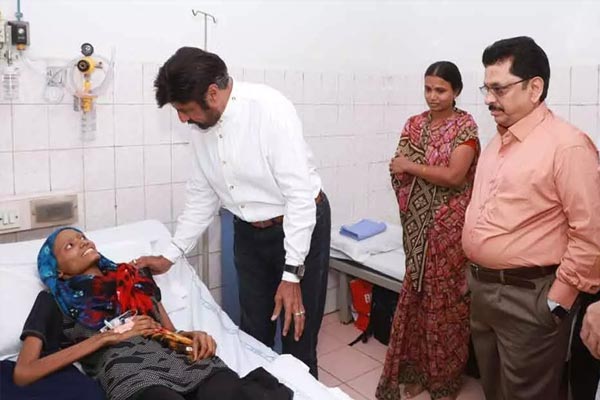 Natasimha Balakrishna is known for his kind heart and helping nature. According to the sources, Balakrishna helped a cancer patient. 7-year-old girl Manisri has been suffering from cancer. Her parents who stay in Malkajgiri, Hyderabad, admitted her to Basavatarakam Cancer Research Institute.
Doctors who treated her told her parents that a surgery has to be performed and it costs Rs 7 lakhs. With great difficulty, Manisri's parents could raise only Rs 1.80crs. Desperate to save their daughter, they approached Balakrishna's fans club.
Balakrishna who came to know about Manistri's condition spoke to the doctors and the Basavatarakam management and ensured that the remaining Rs.5.80 lakhs be waived off from them and got Manistri operated on. Balakrishna's gesture is winning the hearts of all.
On the professional front, Balakrishna is getting ready to entertain movie lovers with his upcoming film Akhanda which is directed by Boyapati Srinu.