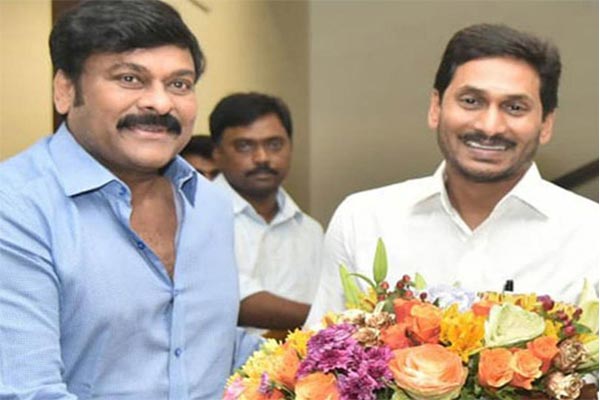 It is realized that even after the decrease in Covid cases after the second wave of COVID, theaters in Andhra Pradesh didn't open in full swing. AP Government's GO decreasing the ticket prices expanded the issues of the exhibitors. However the exhibitors and distributors have been making a decent attempt to urge AP CM Jagan to investigate their issues; nothing emerged till now.
At some point back buzz spread that big names like Mega Star Chiranjeevi wanted to meet AP CM Jagan Mohan Reddy to examine the solution of these issues. As per the most recent, their endeavors proved to be fruitful. It is coming out that AP CM welcomed Chiranjeevi for an official meeting.
AP Minister Perni Nani called Chiranjeevi personally and asked him to meet the CM and talk about the issues suffered by the entertainment world and the exhibitors and distributors specifically. Chiranjeevi in his gathering with AP CM Jagan Mohan Reddy will talk about the issues revolving around theater openings as well as the workers who are subject to the entertainment world.