Ananya Pandey, Chunkey Pandey's little girl who was seen in Pati Patni Aur Woh with Kartik Aryan, is currently shooting Shakun Batra's film, in which she co-stars with Deepika Padukone.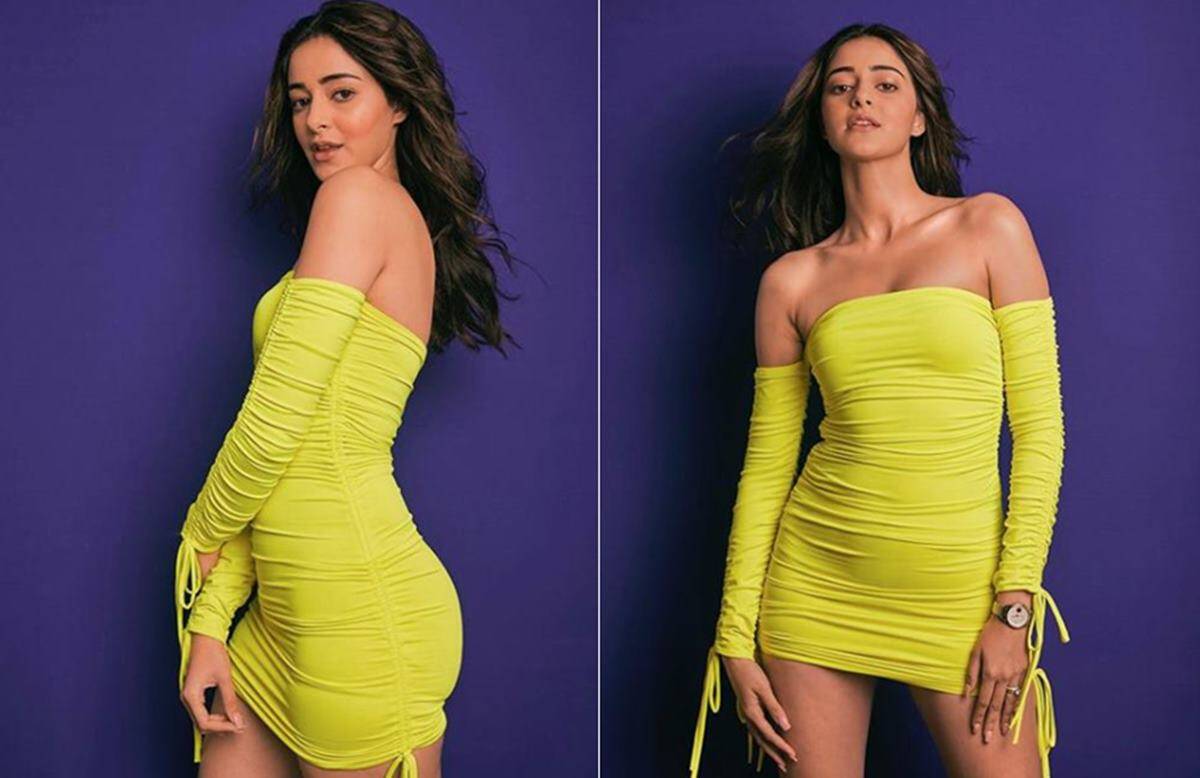 Often trolled for her 'not-so-chic' dress sense, Ananya laughed off the trolls saying she was now used to it. Ananya was the guest on Kareena Kapoor Khan's What Women Want. In her earlier chat show, Kareena Kapoor Khan had one-to-one conversations with her select guests. This time around, she has video conferences with her guests, thanks to the pandemic.
However, dressed impeccably in tied up hair and a blue and green jacket, Bebo was every bit of a fashionista. And talking to her, or rather gushing over her was Ananya Pandey. She had her big fan moment when she showed off her customised, specially made Poo jacket to Kareena.
The pink jacket had 'good looks' written on both the sleeves and PHAT, Pretty, hot and tempting written on the front pocket. On the back, there was a picture of Poo. A starry-eyed Ananya revealed that she never got to wear her 'Poo jacket' and the show was the ideal occasion to show it off.
The clipping also showed Kareena asking about Ananya's wedding plans, though both of them immediately agreed it was a long way off. However, Ananya said, as and when her wedding happens, she would love to wear the perfect majenta-pink lehenga by Manish Malhotra, just like the one Kareena Kapoor Khan wore on her wedding.
Well, surely Kareena had her fill of fanfare.