Veteran actress Vijayashanthi has quit the Congress and will join the Bharatiya Janata Party (BJP) on Monday. She is expected to meet Home Minister Amit Shah and BJP president JP Nadda, after joining the BJP in New Delhi.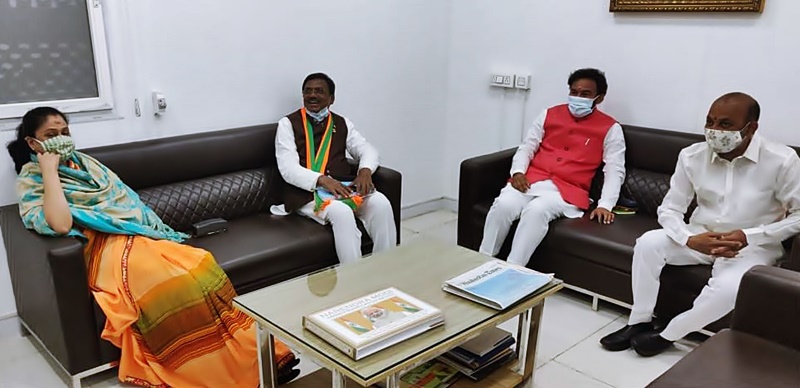 Today she visited Union Minister Kishan Reddy's residence along with Bandi Sanjay and Vivek.
Vijayashanthi had first joined the BJP in 1998 and was made the secretary of BJP's Women's Wing. During the Telangana separate statehood movement, she worked closely with TRS chief KCR. She then became an MP from Medak on a TRS ticket and represented the constituency between 2009-2014. She parted her way from TRS and joined the Congress in 2014.
During the 2019 Lok Sabha elections, Vijayashanthi made a scathing remark at PM Modi, referring to him as a "terrorist", while speaking at a public gathering in Telangana's Shamshabad. "Everyone is scared that at what moment Modi will shoot the bomb. He looks like a terrorist. Instead of loving people, he is scaring people. It's not the way how a PM should be," she said.
A political analyst says, "What additional mileage Vijayashanti will get by joining the BJP after polls? In fact, it will lead to negative talk for deserting a sinking ship and joining the BJP for better prospects."
We have to wait and see what kind of impact she will make in Telangana after joining BJP.