It is election time and one can expect a lot of fireworks, thanks to all parties hurling barbs at each other. When BJP released a booklet called 'Chargesheet', KTR took to media and spoke for half an hour about BJP's failure and step-motherly treatment of BJP in non-BJP states.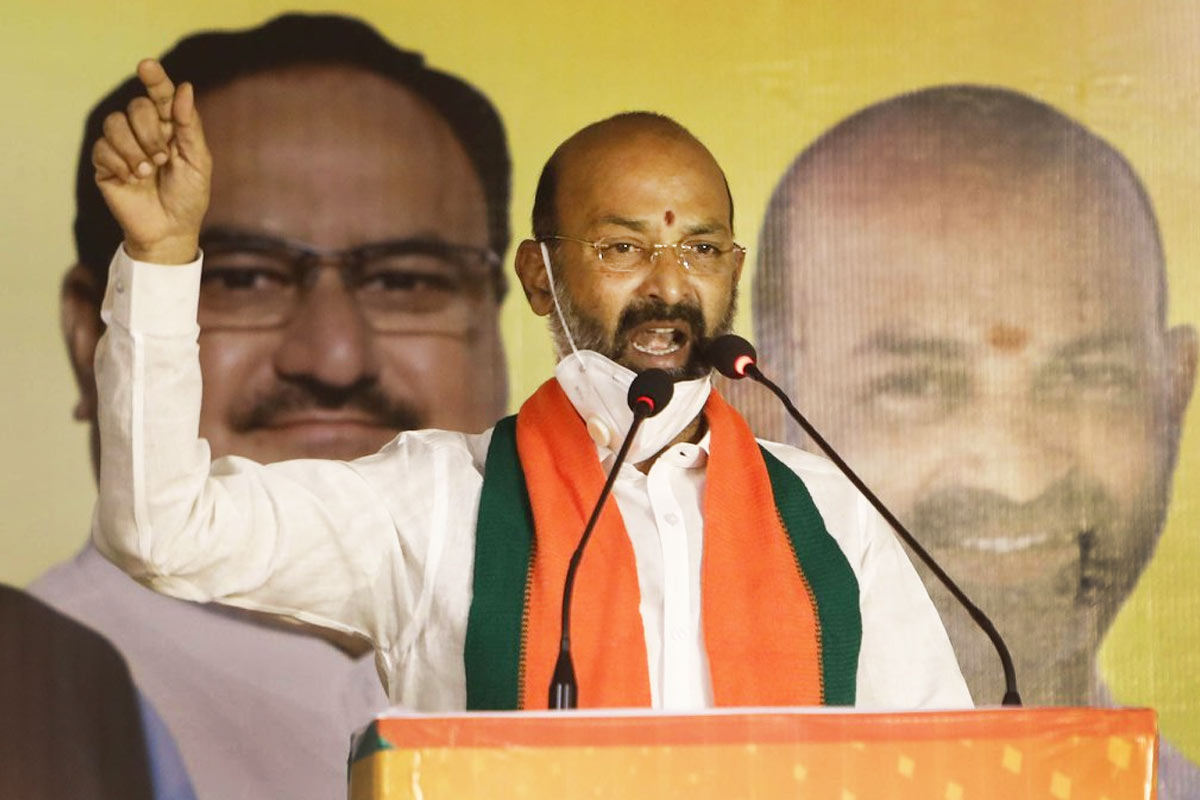 Then BJP state president went to make a statement that surprised many. He said if BJP is voted to power, it will do a surgical strike in old city, to weed out Rohingyas and Pakistanis living there. He claimed that such people were given aadhar cards for sake of few votes.
Well, apart from the political leaders, even 'aam janta' were somewhat taken aback by this strong statement. Already, BJP had been using terms like mini-Pakistan to describe Hyderabad. Even before the fire was doused on that statement, Bandi Sanjay's latest remark has led to instant reaction from both TRS and AIMIM – parties that BJP is specifically targeting.
MA&UD minister KTR was quick to point out that Hyderabad was no Pakistan to do a surgical strike. He said there has to some context while making any statement. "Just for a few votes, you are talking of surgical strike. Instead of ruining lives of Hyderabadis, if you have guts, do a surgical strike on poverty in India. Do a surgical strike on unemployment in India," challenged KTR.
On the other hand, MIM chief Asaduddin Owaisi too reacted to the statement in a rather composed manner. He said that his party had given tickets to Hindus and this showed that the party believed in upholding the ganga-jamuni tehzeeb of Hyderabad. He said it was due to MIM that certain forces were kept under control and added that MIM saw to it that no untoward incident happened in Hyderabad.