AP CM YS Jagan Mohan Reddy and Telangana CM KCR with their daring initiatives started implementing various developmental schemes for the welfare of the all sections of people. This also includes numerous freebies for their benefit and these actions are making experts wonder whether YS. Jagan, KCR is really making the people of AP and Telangana prosper.
Taxes on the haves and subsidies on the haves are our socialism. That is, our legislators want the idea of ​​minimizing economic disparities as much as possible rather than nationalizing property. But today subsidies have reached a level where governments that do not give free rein to the situation are not surviving.
---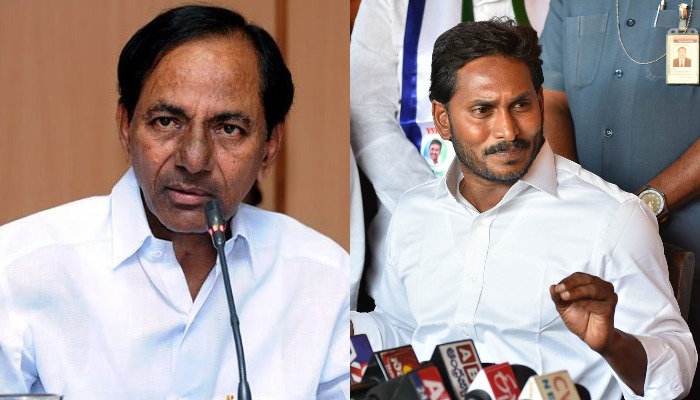 People are forgetting the logic with the freebies given by governments. TVs, prizes, washing machines, bicycles, etc. are being included in government schemes. On the occasion of Batukamma festival, the KCR led Telangana government recently distributed saris to all the girls in Telangana.
Apart from these, the Telangana government is also implementing subsidized rice, oil, Ramadan tofa, Christmas tofa, Sankranthi tofas, subsidized rice and condiments. Freebies are overused in places like Tamil Nadu, Andhra Pradesh and Telangana. Free is the agenda of political parties. If one party gives some, another party gives more. In the end, all became free.
Our money is as much as government money. Unproductive freebies, freebies that people want, are going on not only in food but also in other sectors. Governments have gone bankrupt, giving indiscriminately to industrialists, farmers, the elderly, the disabled, the working class and the poor. Governments have no idea what is to come and what is to be spent on what sector.
Prohibition of alcohol, corruption-free rule, free graduate pass books, bribes for certificates, projects, proper maintenance of roads, subsidies for the deserving, affordable rates for agriculture, free education, medical care, etc. should not be corrupted in the name of subsidies.
Countries like Venezuela have gone bankrupt with indiscriminate subsidies. Systems need to work within certain criteria for financial management. In the United States alone, parents are required to pay 40 percent tax and inherit property to their children. Some extravagance can be reduced by taking steps such as collecting taxes properly, spending them transparently, making details of accounts public and proper monitoring.
Even if we are to give to those who do not impose taxes on those who belong to a socialist country, such mass bets are not possible. Subsidies should be made without the knowledge of the people or they should not be made public and made lazy and dependent on governments for everything. Everything penny misused belong to us.We have to take responsibility for the comments. Is it right for any party to curry favours and enable their party men to loot in crores and go on a witch-hunt against their rivals?
The savings rate is very high when the moratorium is in force on liquor consumption. Smoking, cups, horse racing, lotteries, etc. can be banned. There is no such thing today. Subsidies on the one hand and taxes on the people on the other. About 150 per cent tax is levied on petrol and diesel. To the top of it absurd tax policies and distributions in relation to that. Governments do not have enough revenue for operating expenses if they make such payments. If the state governments get loans and debts, they will face the disastrous situation like in Venezuela.With that in mind, there is a need for Telugu governments and CMs Jagan and KCR to take the right steps.