Indian Prime Minister Narendra Modi celebrated his diwali with the jawans in Rajasthan, at the forward post at Longewala. The troops are legendary for thwarting the efforts of Pakistani troops in the 1971 war.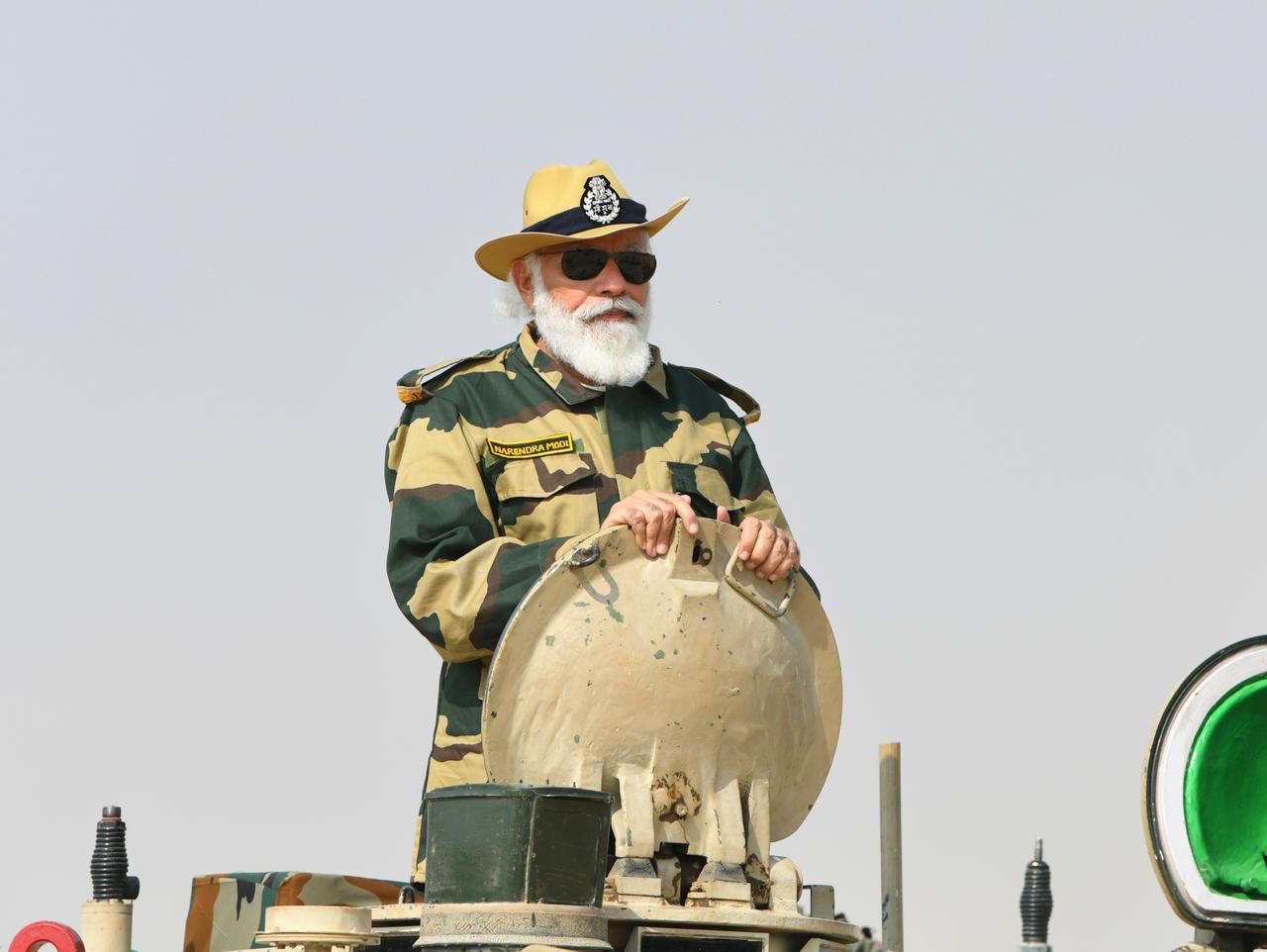 It has been a norm for Prime Minister Modi to celebrate diwali with soldiers ever since he assumed office for the first time in 2014. Addressing the troops he said nothing gives him more joy than spending time with the troops.
He also distributed sweets to the soldiers and said that the more time he spent with soldiers, his resolve to serve the nation and protect it, intensified.
As a part of his activity, he also rode on a tank.
Later, during his speech Narendra Modi made a veiled comment on neighbouring China and said, "the world is troubled by expansionist forces and that expansionism shows a distorted mindset that belongs to the 18th century."
He reiterated that he will give a 'prachand jawab' to enemies of the country.
Narendra Modi wished the jawans on behalf of all Indians and said whether the jawans were in snow-capped mountains or deserts, he enjoyed spending time with them and the smiles of jawans gave him most pleasure.