Jagan, who is a junior in politics, stands as an ideal for senior leaders. Nitish is almost fifty years into politics. But now he is going to walk the path of Jagan. Jagan is going to recite the political mantra. Nitish Kumar, who is set to become Bihar's CM for the seventh time will be sworn in tomorrow.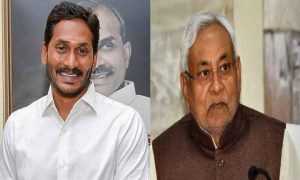 He says Jagan will be closely followed in the composition of the cabinet. In the AP, Jagan has taken five chief ministers in one go into his cabinet. Not so many but Nitish will definitely take three chief ministers into his cabinet say sources. Nitish had earlier given the post of Deputy Chief Minister to the BJP. Now there are two other allied parties in the NDA. Nitish also decided to give them the post of Deputy Chief Minister. He hopes that doing so will lead to social justice as well as political stability.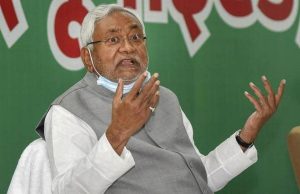 Nitish Kumar's JDU won only 43 seats this time while BJP got 74 seats. With this, the BJP will get all the key portfolios in Nitish Kumar's cabinet this time. Not only that, the BJP is also strongly demanding the post of speaker. The BJP thinks that if their speaker is seated in that seat, everything will go well. There is also a debate over whether Nitish will be the CM just for name sake. Another question is doing round as to what Nitish will do if the BJP will manoeuvre everything.